News
Supporting Dublin Schoolchildren during World Autism Month
April is World Autism Month, providing countries all over the globe with the opportunity to increase awareness and acceptance of autism by helping neurodiverse people to reach their full potential. One school in Dublin is successfully helping its pupils build confidence and new skills through an approach known as equine therapy.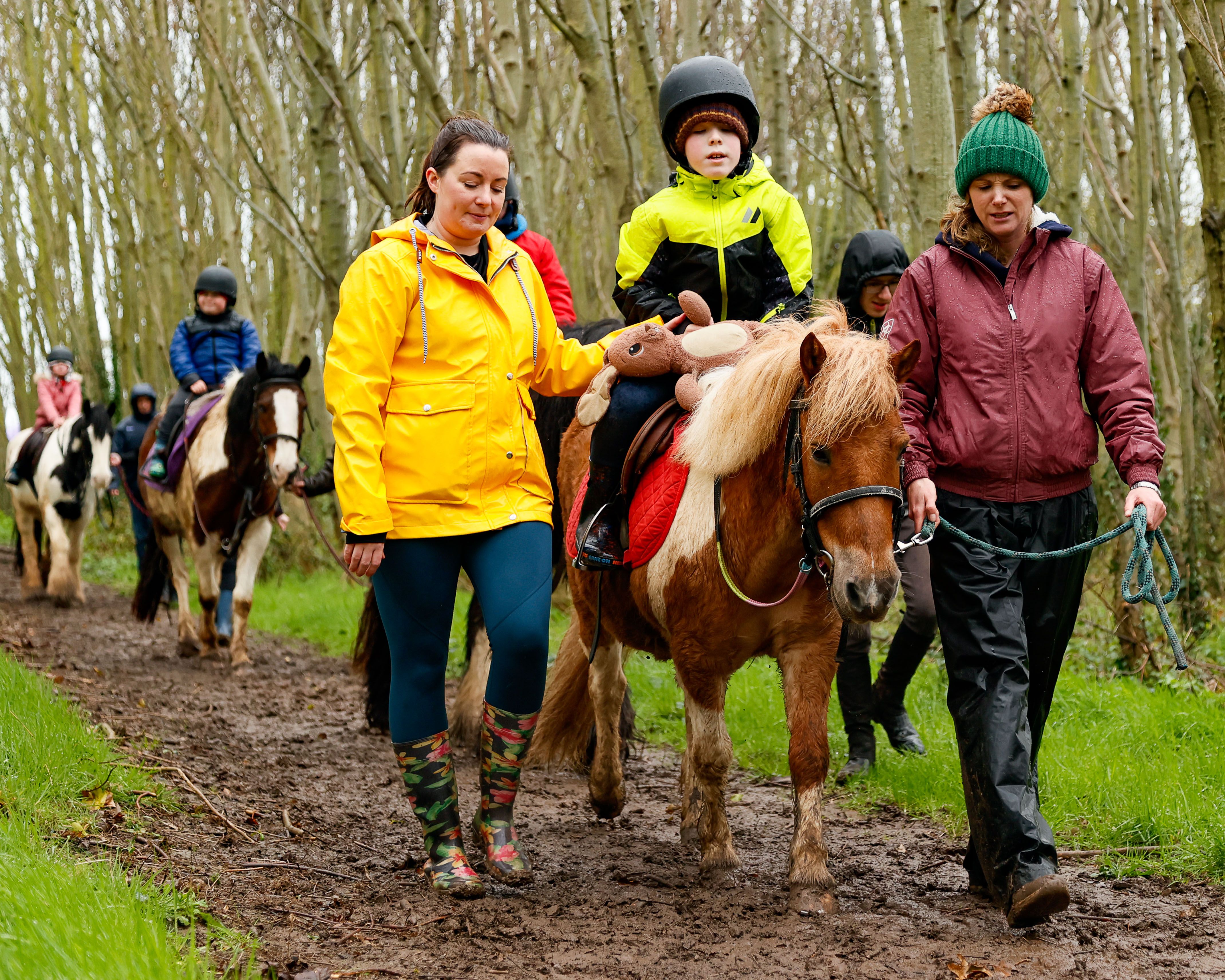 Scoil Oilibhéir is a 262 student school in Dublin 15, which last year established a new Special Class for Pupils with Autistic Spectrum Disorder. The class, known as Rang na Réaltaí (Class of Stars in English) is part of a continuum of educational provision that enables students with more complex special educational needs to be educated, in smaller class groups, within their local mainstream schools.
This past Lent Term – which coincided with World Autism Month – Rang na Réaltaí pupils enjoyed the benefits of equine therapy, with classes which took them to a nearby farm, where they learned how to ride, interact with and care for the horses. The initiative was funded by Ballymore, who supported the equine therapy lessons as well as transport and ancillary costs.
Speaking of the initiative, School Principal Antóin Ó Cléirigh said: "This past year has been a learning curve for everyone in our school. We exist to meet the needs of each and every child – including children with special educational needs. The new Rang na Réaltaí class aims provide the children in it with a more appropriate education to meet their needs and in line with the school's vision, to nurture and enrich every child, through the medium of Irish, to achieve their potential.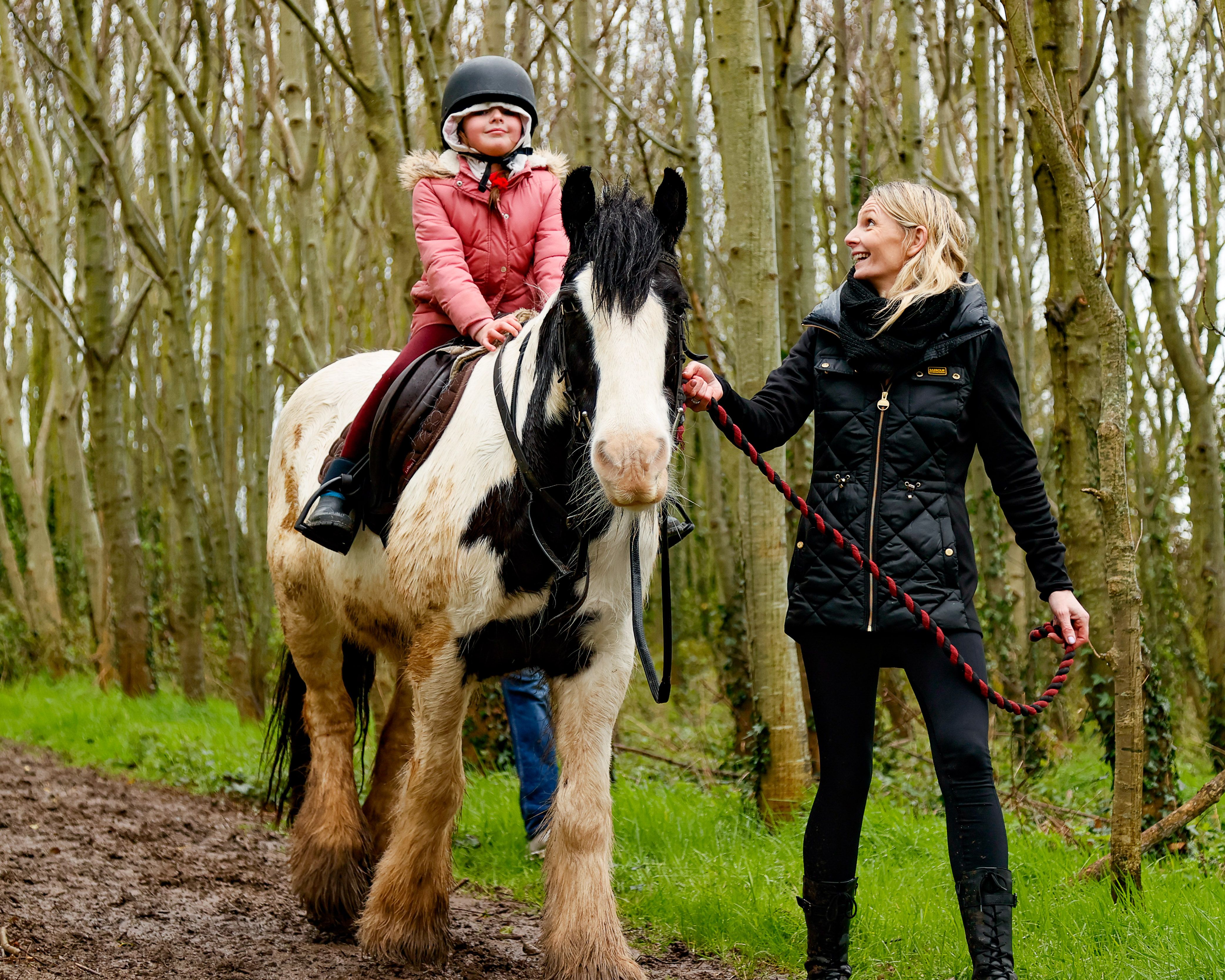 "It's been a great success to date. The equine therapy is something I was particularly passionate about as it has provided an empowering life skills activity for our Rang na Réaltaí pupils. Learning to ride horses is just one aspect of it, but you have to consider the day-to-day complexities faced by some of these children who may harbour anxieties and can be upset by disruptions to routines on any given day.
"This activity helped them to gain new confidence, even with the travel arrangements; some of the children may struggled to process getting on the bus as they might not have ever done it before. Thankfully we partnered with an absolutely fantastic driver who did some trial runs around the local roads in his spare time. It helped our children familiarise themselves with the bus. That was the first step, then we moved forward to the farm and, ten weeks on, we have all learned new skills."
Antóin says the therapy has brought other benefits, including helping pre-verbal children progress their speech and overcoming fears. He gives an example: "We had one pupil who had long been terrified of dogs, something his parent was concerned about. It was a really magical moment at one of the sessions when he took to a farm dog and began playing fetch with it. It has resolved his fear, which is a huge relief for his family."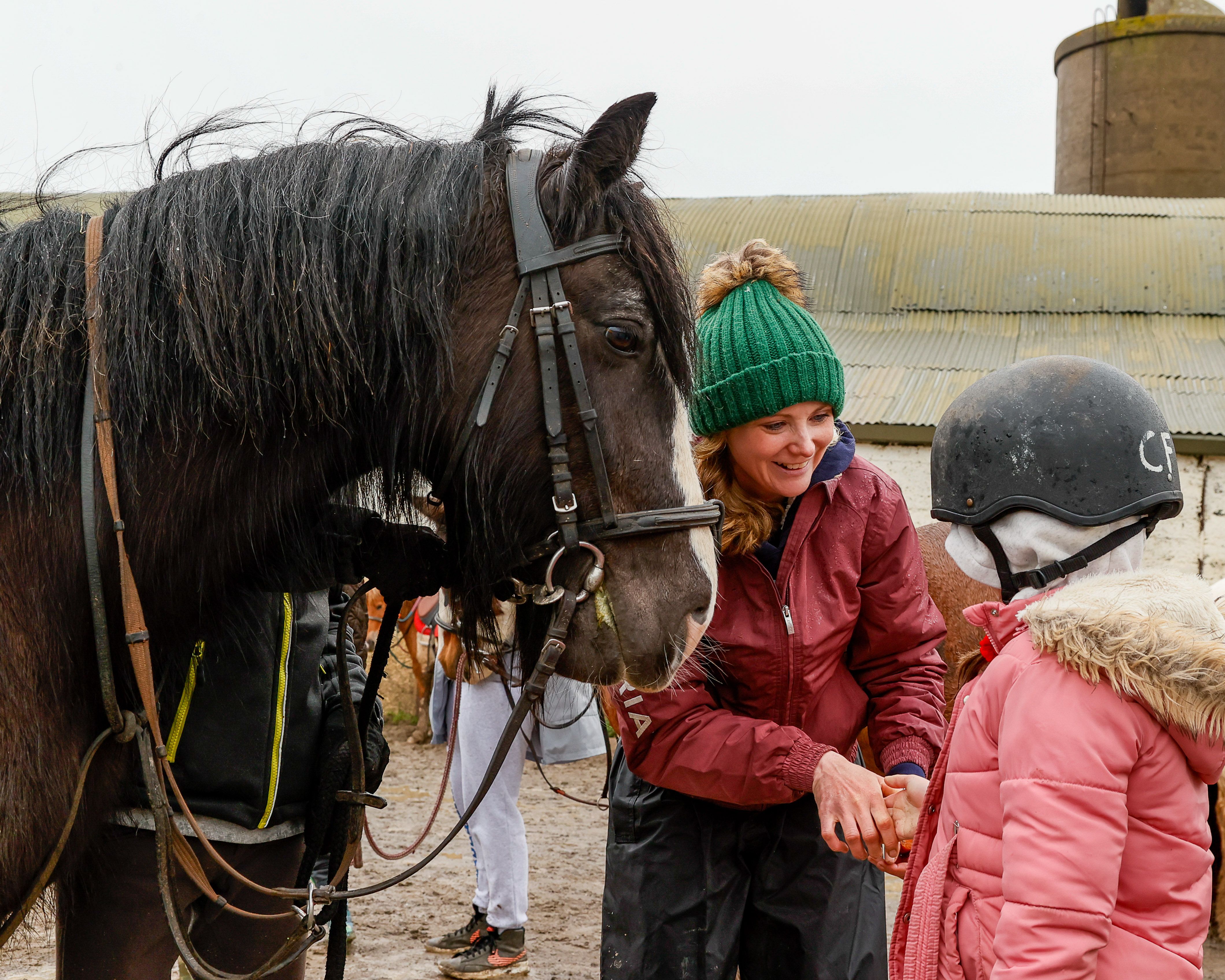 Equine therapy has long been considered an effective programme for children with autism, thanks to the connection and bonds formed with the animals, as well as motor, emotional, and sensory sensations that come with learning to ride a horse. Antóin continued: "I've long been interested in this type of therapy, but prior to Ballymore's involvement it seemed like a distant dream for us. As a school we may not have had the funds to make it a reality but thanks to Ballymore's incredible generosity our children have had a magical experience."
Deputy principal and Special Educational Needs (SEN) Co-ordinator Lára Ní Riain explained how the whole school was involved in initial discussions about the new Special Class for Pupils with ASD, which comprises of a maximum of six students. She said: "It has been wonderful to see how all children across the school's community have supported and championed the initiatives, which are already promoting inclusivity and huge benefits for those involved."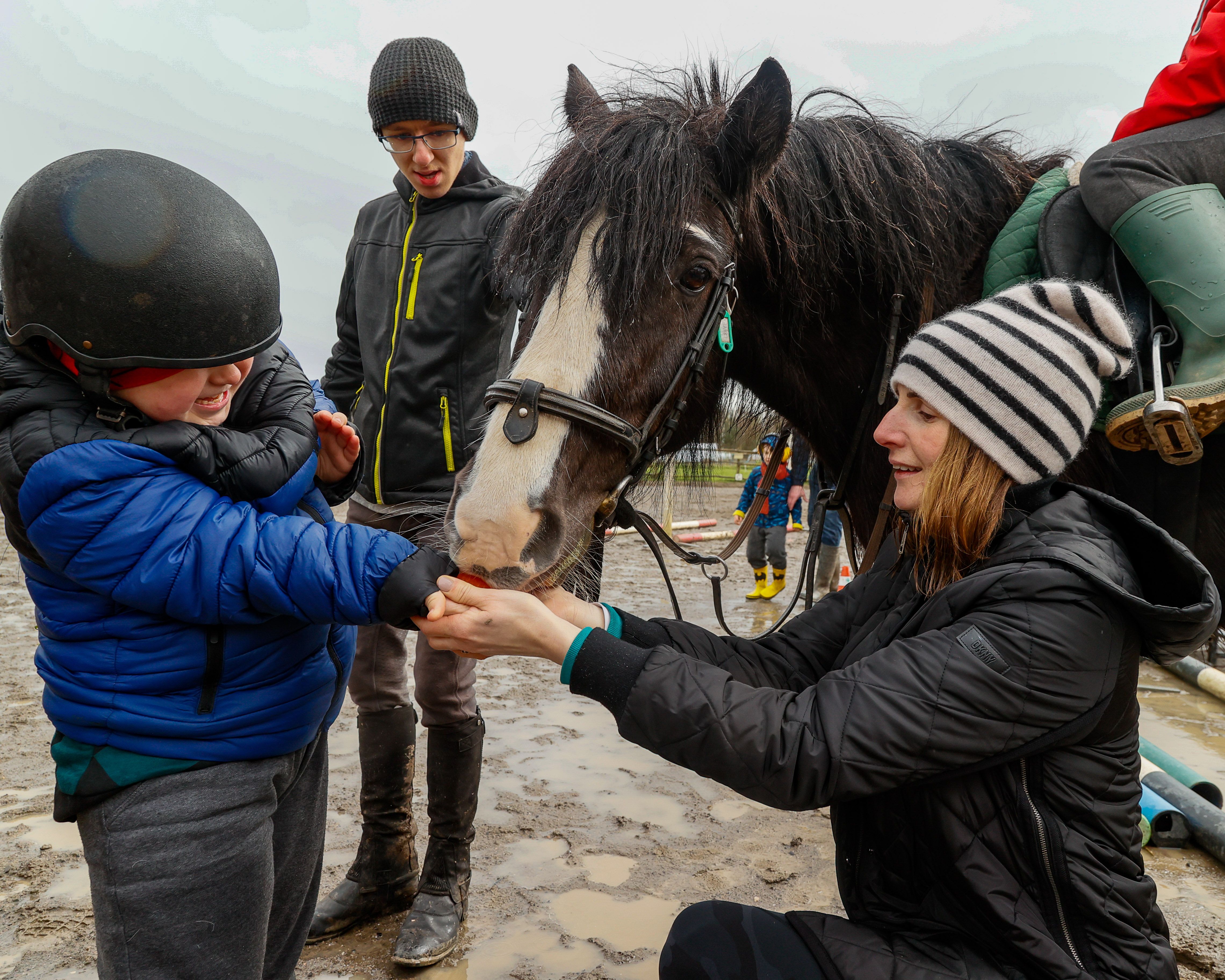 Ballymore stepped in to help Scoil Oilibhéir last year, and Antóin is now planning his next initiatives for the Rang na Réaltaí pupils; working alongside Lára, and our colleagues Micheál, Claire and Ciara, who work in the class on a day-to-day basis, the school is hoping to introduce music therapy and other activities for the next academic year. He concluded: "We want our children to leave this school with confidence. We want them to feel safe and secure while they're here, gaining many opportunities as they progress in the wider world.
Find out more about World Autism Month here, and about Scoil Oilibhéir here.