News
Shaking things up at Wardian
Revisiting the archives and resurrecting recipes of the past have given cocktails a new twist
The secrets of how to create mouth-watering cocktails using classic rediscovered 'botanicals' will be revealed during two evenings of 'masterclasses' at Wardian London.
Uniquely, the mixes will use antique 'botanicals' – low-calorie, distilled plant or vegetable-based waters – rediscovered from age-old London formulas which were unearthed by Hamish Scott Bremner, brand ambassador for WiseHead Productions and the London Essence Company.
"When we took over the Company, originally situated in Camberwell Green in the 1880s, we were rummaging through their old catalogues and manifests in the archives and were amazed to discover a mine of forgotten recipes for flavoured waters - so we decided to resurrect them," explained Hamish who worked originally as a bartender and chef.
"We went on to create a brand new modern line of adult mixes calibrated to respond to the increasing of number of consumers who are seeking more sophisticated low sugar tastes - and designed to pair with premium spirits."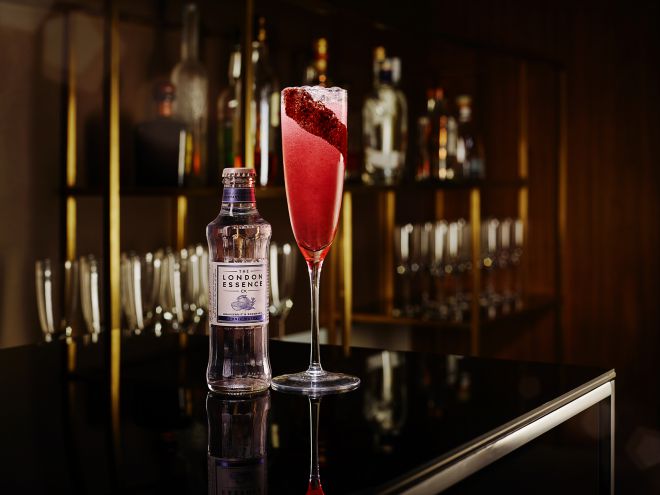 At the 'masterclass' hands-on event at Ballymore's Wardian Case, trainee mixologists "will be invited to the wonderful little greenhouse garden space and shown a series of different 'serves' designed to demonstrate how versatile cocktails can be."
Bourbon and ginger, tequila and tonic - "one of my favourites" - classic and traditional gin with modern style 'botanicals' of thyme, basil, olives and rosemary will be among the examples, explained Hamish.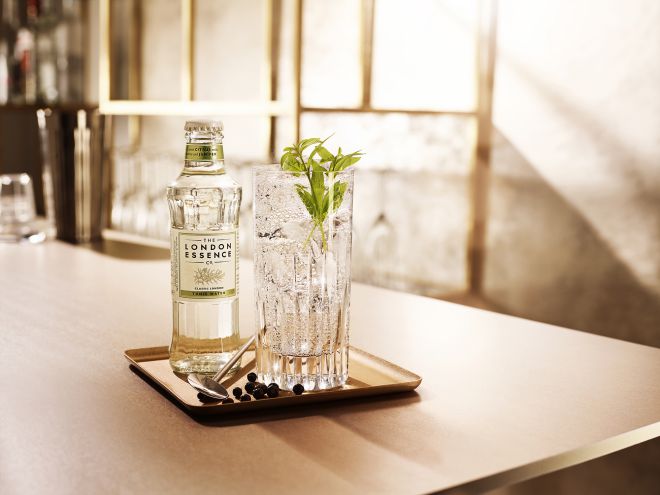 "Then I'll be running a little 'primer' in how to construct perfect drinks and then invite the guests to experiment and play with some of their ideas themselves – because play is very important," he stressed.
But will the class be encouraged to 'down' their 'experiments'. "That's entirely up to them - but I wouldn't encourage it, not if they want to recall anything!"
And the secret of a great cocktail?
"That's a very contentious question and many books have been written on it. Firstly, you have to engage with the craft of cocktail making - and then be slightly unusual – that's very important.
"There is a great and fascinating history behind cocktail making and you have to learn how to apply new methods to old classical recipes."
What about a Wardian Cocktail? "Hopefully every one of the guests will come up with their Wardian."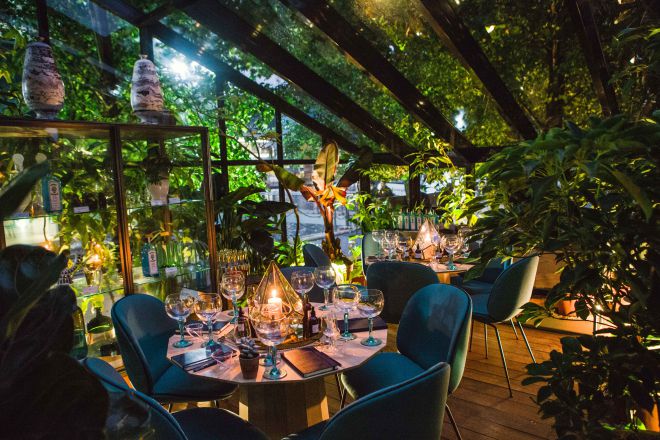 Hamish signs off with his best three tips for the perfect cocktail:
"Be interested in what you are drinking and learn what's in the ingredients"; "choose a garnish that mixes and layers and contrasts with the base level of the palate"; and lastly "always use more ice – ice is your friend!".
• Wardian London consists of two botanically inspired towers comprising 624-apartment suites, restaurants, shops, a rooftop sky lounge and a 25-metre open-air swimming pool. The development, designed by architect Glenn Howells, will complete in 2019.
• More information on London Essence Company