News
London's vibrant East End art scene finds a new home
London City Island praised for supporting emerging artists and redressing the loss of artist workspace in the capital
"Putting down roots" is how arebyte director Nimrod Vardi describes the gallery's move to London City Island. The 2,200sq ft. contemporary space showing young artists working across emerging art forms, has moved from its previous home in Hackney Wick and is the first cultural pioneer to open on LCI ahead of English National Ballet, The London Film School and The Line, East London's contemporary art walk.
For Vardi the move is particularly exciting.
Not only is he launching the gallery during Frieze London with Concertina, an installation and performance space by internationally acclaimed artist Richard Wentworth and architect, Apparta. He is also overseeing the opening of a 5,000sq.ft. studio complex for artists and designers and a 1,000sq.ft. co-working space - an initiative by Ballymore and Studiomakers, an alliance of organisations that help provide affordable creative workspace in existing and new developments.
arebyte already has a track record of managing artists studios but as Vardi points out, this is the first time he has had an opportunity to work directly with a developer on pioneering a new model for supporting artist and designers who find it increasingly hard to rent affordable studio space in the capital.
Up to 3,500 of the capital's artist workspaces will vanish by 2019 because of rising studio costs, the Mayor of London's Artists' Workspace Study (2014) predicts.
Vardi said: "What Ballymore is doing feels really different – they are asking what are the needs for the artists in London. And to be able to put roots down here feels incredible'.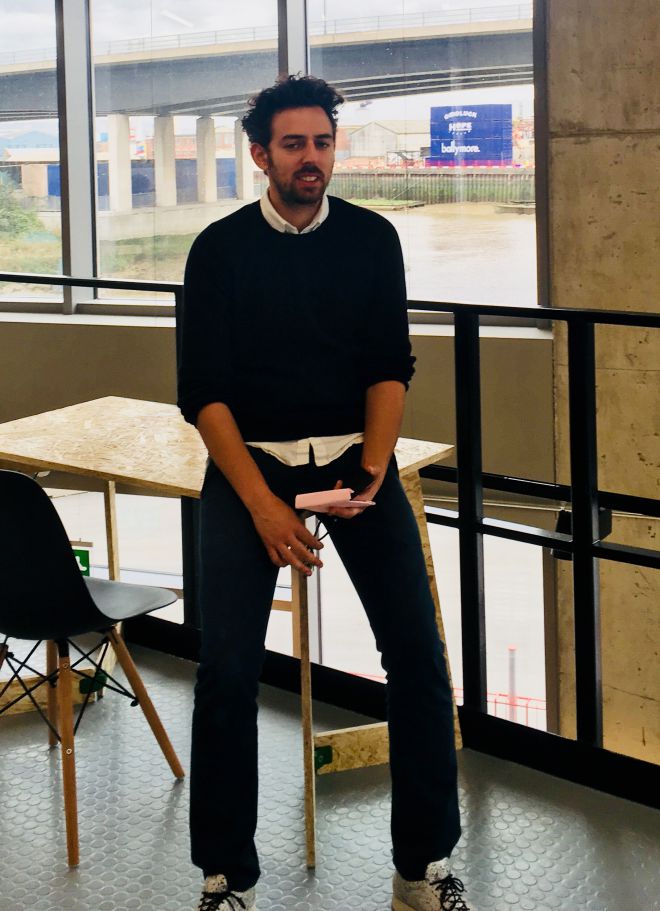 One of his missions is to foster openness between LCI residents and the artists. To do this he plans to have a group exhibition of local artists and open studio days. "We don't want any barriers between us and the residents. We want to bring people together and we want people to come to London City Island to see what we're up to."
Attracting artists, designers and makers to London City Island has always been part of Ballymore's mission too.
CEO of Ballymore Group Sean Mulryan said: "It is my belief that investing in art and supporting local artists and galleries is crucial to the creation of a vibrant cultural community.
"Art installations and galleries are about much more than the temporary visual impact of the work they exhibit…they foster a sense of cultural belonging that extends beyond what is usually associated with home ownership. Arts, culture and community, hand in hand, should be seen as a privilege rather than simply a box to tick."
• Concertina opens on October 5 until December 22.
• arebyte gallery is at Java House, 7 Botanic Square, London City Island, E14 0LG