News
International recognition for Ecoworld Ballymore partnership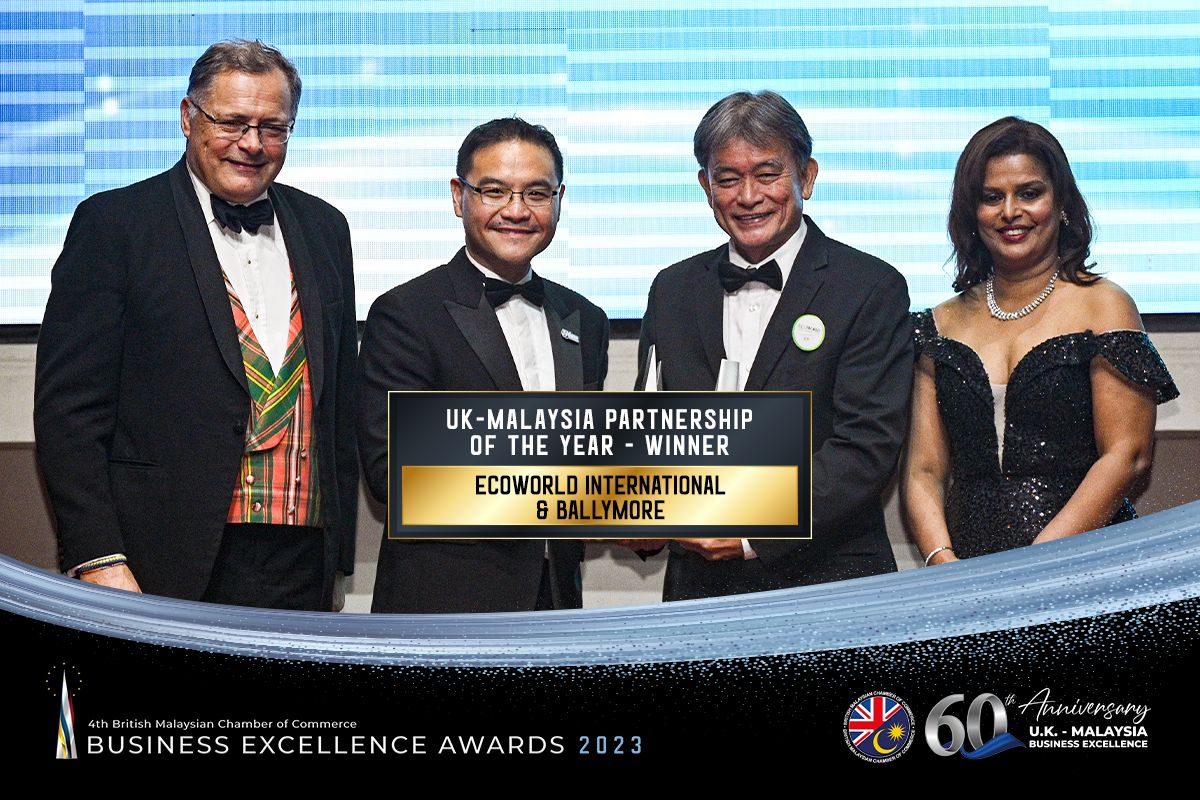 The prestigious award was presented by His Excellency Charles Hay MVO – the British High Commissioner to Malaysia – and recognises successful partnerships that have driven exceptional commercial results and shown significant value-creation to the economy.
Ecoworld and Ballymore have worked in partnership since 2015, creating new neighbourhoods at London City Island – a 12-acre riverside neighbourhood dubbed a 'micro-Manhattan' – and at Wardian where the partners have created two luxury residential towers to the south of Canary Wharf.
The partners were also responsible for delivering the award-winning Embassy Gardens; home to the world-famous Sky Pool, Embassy Gardens has been described by the Mayor of London as 'possibly the most important regeneration story in London and the UK'.
Speaking of the joint venture's successes, John Mulryan, Group Managing Director for Ballymore said: "We are proud to be recognised alongside our friends at Ecoworld as great partners. Over the past eight years this joint venture has delivered thousands of homes during challenging times for London. Working together we found a way through this and have created new neighbourhoods we believe will stand the test of time."
Organisers of the awards ceremony – now in its fourth year – said that winners were "an inspiration to both our nations", adding "we would like to congratulate all the winners and we thank everyone for being part of this memorable event."
Ballymore has now won eight awards for its developments this past year, including two coveted British Homes Awards. A full list of the company's accolades can be viewed here.