News
Hospitality ready to welcome customers at Ballymore's London neighbourhoods
Cafes, bars and restaurants at Ballymore's London developments are ready to welcome customers over the spring and summer, as England's lockdown is eased. Venues are opening in April with a host of new and improved options for visitors eager to enjoy outdoor drinks and dining in style, close to the River Thames.
Among the first to open its terrace on 12 April is the brand new Homeboy Bar at Embassy Gardens, in west London's Nine Elms. This is the second Homeboy Bar created by Irish bartending duo Aaron Wall and Ciaran Smith in the capital, and like its Islington predecessor it offers a modern take on renowned Irish hospitality. The bar is set to have its official launch in May, when the government roadmap for England plans to allow indoor service, but before that there is a chance to try Homeboy's distinctive cocktails and snacks alfresco.
Embassy Gardens' popular established cocktail bar, The Alchemist, is also opening for outdoor table service, on a non-reservable basis, with a full drinks and select food menu. Nearby café and salon Linnaean is offering customers the opportunity to enjoy its new spring menu and a long-awaited pampering with a hair or beauty treatment or visit to its Medi-Spa.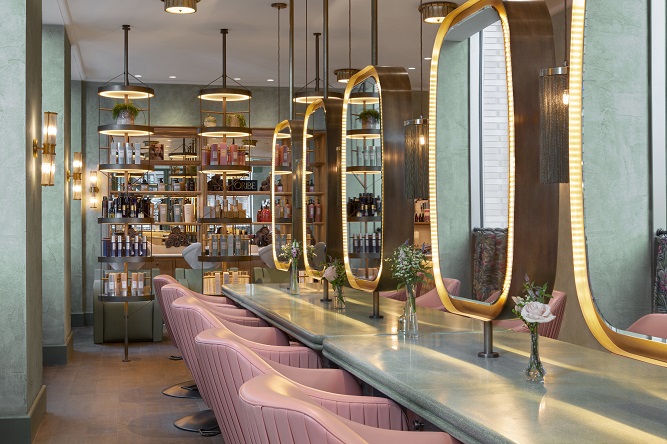 Embassy Gardens is also home to the NYC inspired oyster bar, open grill and bakery, 'Darby's'. Darby's will be re-opening and serving on their outdoor terrace from the 13th April. 'The Hatch,' a lockdown favourite, will also remain in use for takeaway coffee, pastries, and cook at home items until the establishment can fully re open further into the spring.
London City Island, on east London's Leamouth Peninsula, has a smorgasbord of foodie delights in store for summer visitors. The community's all-day dining hub, Homestead, opens its terrace on 12 April and is carrying out a makeover of its outdoor space this spring, promising a new outdoor bar and dining area, a barbeque and pizza menu and new planting, lighting, firepits and music to create the perfect ambience for relaxing. It is aiming to re-open for indoor service on 4 June. Visitors to the neighbourhood can also stop by gourmet chocolate shop and studio workshop Cartografie for an extra-special treat.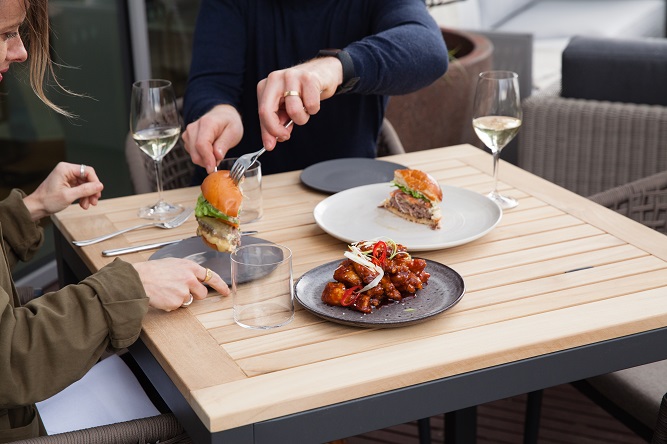 Also set to make its debut in May is cocktail bar Soda & Friends, a new concept from Nate Brown, the creative force behind such award-winning venues as Merchant House. At Soda & Friends, Brown has created a menu of highballs and cocktails, which will be accompanied by a Japanese-inspired food menu. During the day, visitors will be able to relax with a loose leaf tea.
Last but by no means least, at Royal Wharf, to the east of Canary Wharf, Fullers pub The Windjammer opens its garden on 12 April. For those craving a classic steak and chips or a Sunday roast and a pint, the pub is taking table bookings.