News
A taste of the good life
A festival of artisan street stalls showcasing some of the world's most tantalising tastes - from traditional Kansas City barbeques to classic French 'canelés' – is being launched at a new market at Embassy Gardens' New Union Square.
Many of the 20 traders busy preparing for the new Embassy Gardens Market on November 18 spoke of their excitement at the prospect of setting up on one of London's most innovative residential projects – and how markets can foster communities by "bringing people together."
"I think it encourages a sense of place", said Frenchman Nicolas Wetter of Babelles, exclusive makers of Bordeaux 'canelés', a sweet pastry made from butter, eggs, milk and flour, dating back to the 17th century. "Markets have always been at the centre of community life. People not only exchange goods but also exchange courtesies and points of view. They take their kids and their families, enjoy the atmosphere and hopefully buy things for their dinner parties."
The new street market kicks off the festive season at Embassy Gardens. And with the US Thanksgiving holiday the following week, the market will also celebrate the area's new American 'neighbours' -with the imminent opening of the new US Embassy there.
Bound to be a hit with Americans - and locals - is Prairie Fire BBQ, specialising in Kansas City-style barbequed food, set up by Michael Gratz when he arrived in London with his wife five years ago because of "a lack of good American food in the city."
"By total coincidence when I first set up my first stall, I sold my first sandwich to an American from Kansas City!" said Michael, who already caters for the current US Embassy, as well as for American football enthusiasts at the NFL at Twickenham.
"These street markets provide a nice concentration in areas that like a focus. They create a gathering and bring people together."
"That's the reason I think food markets are growing all around the world, not just in London but in New York City, Berlin, Paris. People love variety where there is something new for everyone to enjoy."
The sentiment was echoed by John Mulryan, Managing Director of Ballymore UK, who said: "We're delighted to see our first street market opening at New Union Square.
"For Ballymore, food markets are not only about championing local producers of food and drink but they are also community spaces because they promote a sense of place - people connect their purchases to an experience and people connect with each other."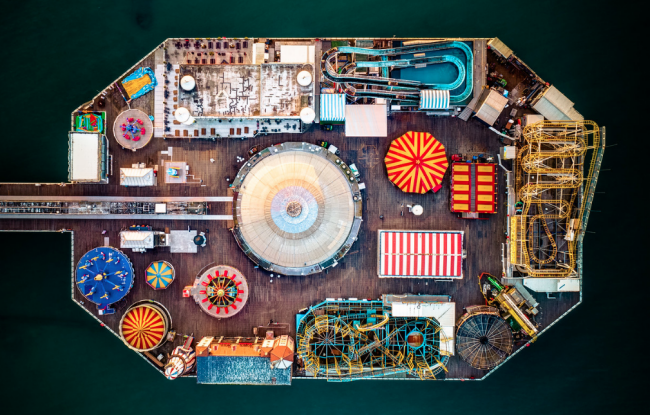 As well as the international array of seasonal produce, guests will be treated to live music from Steelstrum, an innovative duo with a unique approach to live performance, combining steel pan, acoustic guitar and percussion. They will be joined by Harry Pane (blues/country), Beatboxer Beatfox and Alice Auer (country/ folk) to complete the line-up of artists.
And there will be a Christmas light 'switch on' moment at the giant Christmas tree which will sit in Union Square for the duration of the festive season. The market stalls will be predominately food based with a couple of craft stalls open too.
One is acclaimed landscape photographer Matt Cooper who said:
"Street markets, especially in London, really do draw people in and bring lots of people together. Everyone hopes to do really well at Embassy Gardens."
Embassy Gardens market will be open from 10am to 5pm on Saturday November 18th.