News
A new year milestone at London's Royal Wharf
A new London first has been reached with the completion of the 1000th new home at Royal Wharf, Ballymore and Oxley's prestigious riverside development
With another 200 homes ready early in the new year and its first residents welcomed last year, all 3,385 new homes are now under construction or complete, making the pace and scale of the Royal Wharf development an unprecedented milestone for London.
Royal Wharf covers 40 acres of riverside land and includes a 2.4 acre park and 500m riverfront promenade, half of which is now open to the public. Homes for everyone - with suites, one, two and three bedroom apartments as well as three and four bedroom townhouses - command spectacular views over the river Thames, O2 and Canary Wharf.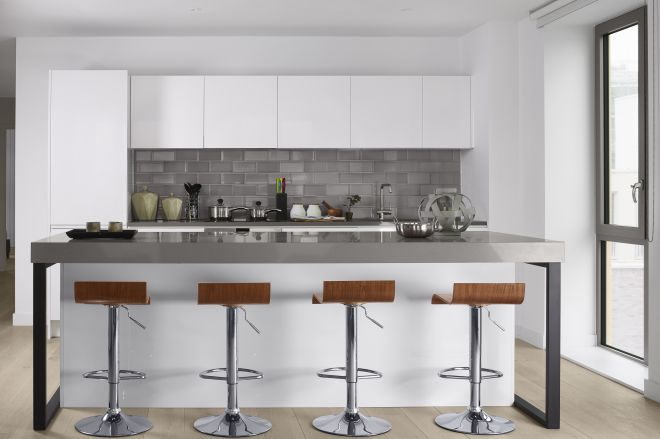 Inspired by the traditional Georgian architecture of Belgravia and Fitzrovia but making full use of the industrial dockland materials, a new community is being created at Royal Wharf, comprising a network of interconnecting streets leading onto town squares and gardens.
The focus is Sovereign Place – the development's traditional market square - and a Marylebone style high street, with over 60 independent cafes, shops, restaurants and bars for residents and locals alike. A 3,900 sq ft Sainsbury's and Starbucks store have already opened and more commercial operators are opening in 2018.
Infused with the energy of the Thames and the area's maritime heritage, residents step out of their apartments onto the new riverfront promenade leading to two riverside parks bordering the development – Barrier Park and Lyle Park.
The development also boasts many secluded pocket parks, garden squares and tree lined avenues, with almost half the acreage devoted to green open spaces.
Moments from Canary Wharf and situated in the regeneration area of London's Royal Docks, Royal Wharf has outstanding transport links to central London.
Travelling from Pontoon Dock or West Silvertown on the DLR, and Canning Town on the Jubilee Line, will enable residents to reach the West End in 20 minutes, Canary Wharf in five minutes and London City Airport in two minutes. And a new Crossrail station opening at Custom House this year means residents can reach Heathrow Airport in just 41 minutes and the West End in 15 minutes. In addition, the Emirates Air Line, London's only cross-river cable car, is a short walk away.