VIDEO
Mayor says Royal Wharf community is thriving
A huge turn-out to the Royal Wharf Summer Fête received a warm welcome from Newham's newly-elected mayor Rokhsana Fiaz – who pledged to new residents that the council "will ensure they live in a clean, vibrant, safe and cohesive community."
"As a new community development in Newham," the Mayor said, referring to Royal Wharf, Ballymore and Oxley's 3,500 new homes project on 40 acres of London's Royal Docks, "it's amazing to see so many residents moving to this part of the borough. I welcome you all, and look forward to ensuring that we as a council are responsive to the things that you are concerned about."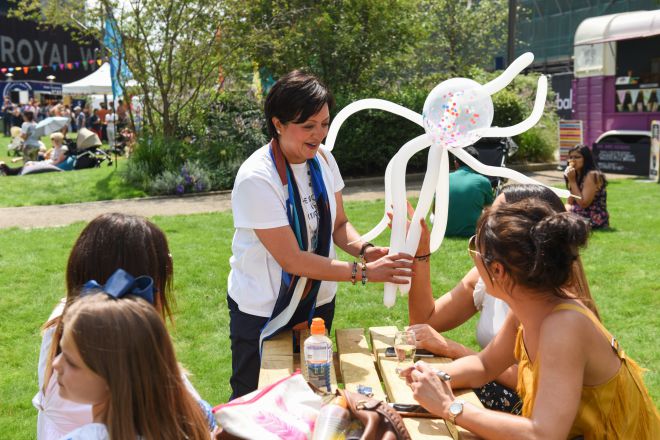 John Mulryan, Ballymore's Managing Director, echoed the Mayor's welcome, adding that "hopefully by the time we have the summer fête next year we'll have a new community centre and a new pier where Royal Wharf residents can hop on the Thames Clipper to Canary Wharf.
It had always been Ballymore's ambition "to build a community here where residents will meet their neighbours and get to know each other," he added.
And judging by the 3,000 or so who attended the Festival - held in the new Royal Wharf Park- "having fun and relaxing" was – in the mayor's words - "just what everyone was doing."
Meanwhile festival favourites ranged to a selection of world food - from timeless British classics to pan-Asian treats. Kerbisher and Malt, Esquire Magazine's Best British fish and chips, brought the taste of the seaside to Royal Wharf, while many families made a bee-line for Born 'n Raised artisan Pizza, handcrafted and fired from a custom-built Land Rover Defender.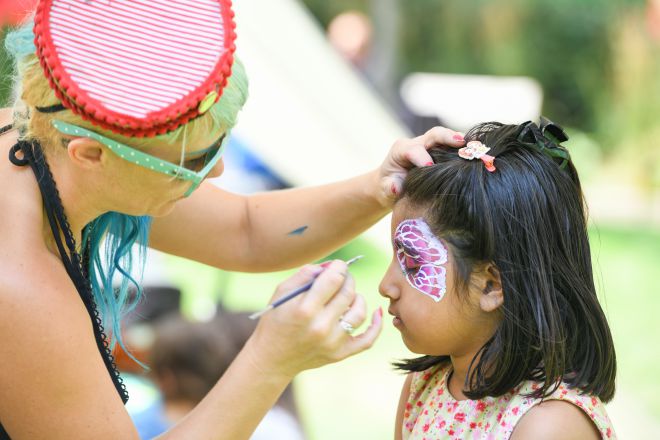 For a taste of the east, Rainbo's Japanese Street Food served up the best gyoza this side of Tokyo, and a selection of classic cocktails, Pimm's and craft beers flowed freely at the festival.
The day began with free yoga sessions in the park, providing the great opportunity to embrace Royal Wharf's landscape while taking in sweeping views of the River Thames.
The festival's musical soundtrack was provided by Robbie Boyd, a London-based singer songwriter who has appeared on ITV's This Morning, as well as starring on Graham Norton's BBC Radio 2 show. The volume went up with Das Brass, an eight-piece brass band with a penchant for rock, pop and funk favourites.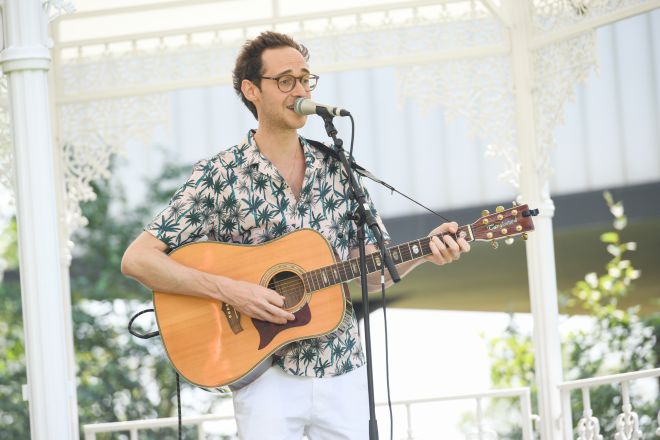 Proceeds from the Royal Wharf Summer Fête went to the Richard House Children's Hospice, a charity that supports 300 children and their families in East London "to lead as positive and happy a life as possible when dealing with a life-limiting health condition." The charity organised a traditional fund-raising sports day at the festival with hula hooping to egg-and-spoon races.
The charity's corporate partnership officer, Katherine Elvin said the Richard House Hospice was "a really happy place', despite "connotations of a hospice" as "a sad and very difficult place". "We are also very positive and happy - supporting families with therapy groups and activity sessions. It is a very important part of what we do."