News
Look to London Docklands for quality of life
Where is the best place to live? Magazines, television shows and Instagram posts answer that question with pictures of sunny island hideaways, cosy rural retreats and other seemingly idyllic locations. But in reality, quality of life is just as likely to come from having community and amenities all around you in a city.
That has become clear as we have necessarily lived our lives more locally through the pandemic, and it is being confirmed by research studies by the Design Council and others that highlight the importance of being part of a community. Whether it's a chat with a café owner, the bustle of a weekend market or a stroll around the neighbourhood with friends, we value the opportunity for social interaction close to home. Shops, schools, parks, cycle routes, public transport links and many other elements of a place's social infrastructure bring us into contact with each other and with nature, expand our horizons and improve our sense of wellbeing.
All these features and more can be found in London, where every neighbourhood has its own distinctive high streets, heritage and open spaces. Docklands, for example, has amenities in Canary Wharf's shopping centre, its own museum, numerous transport links, the River Thames and the docks themselves. There is also a community within Docklands at Ballymore's Wardian development, in South Dock.
With 767 homes, Wardian forms its own village community, where residents can work and meet business associates or relax with friends and neighbours. The amenities for residents include a cinema-style screening room, high level lounge and meeting space, gym, pool and spa. The development has its own distinctive environment, being designed to biophilic principles, which promote wellbeing through connections to nature. The connection to nature is most evident in the communal areas' floor-to-ceiling glass cases containing rare and exotic plants and the apartments' wraparound balcony gardens.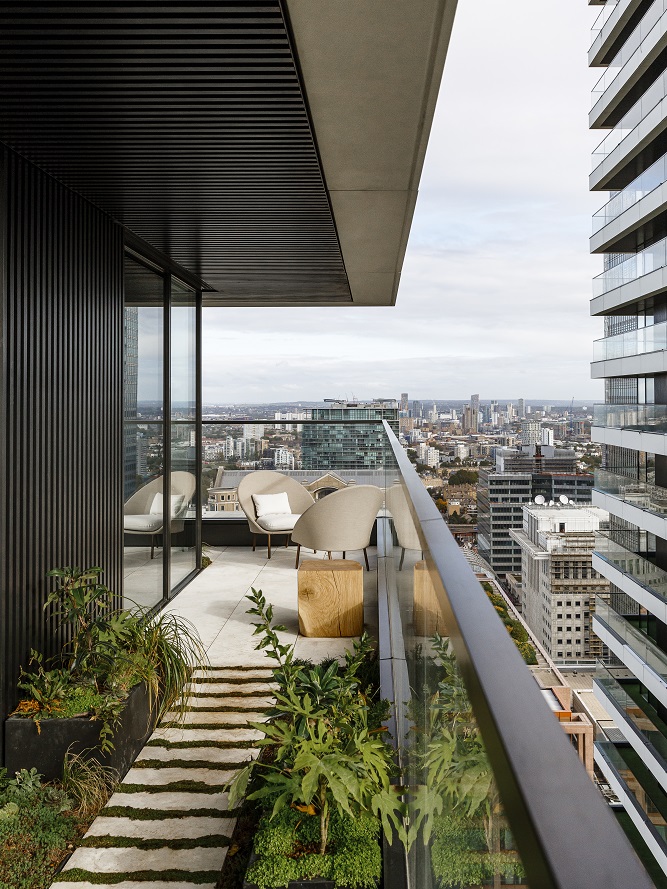 This is not Ballymore's only new village in the city. Further east along the River Thames sit the neighbouring waterside communities of London City Island and Goodluck Hope. They too feature resident amenities for relaxation, exercise and meeting friends, neighbours and business colleagues.
London City Island is becoming established as a cultural hub in its own right as a home to new creative businesses, the English National Ballet and, in the future, the London Film School. For their residents, these new city villages have a lot to offer.