News
Big screenings and fine dining are bringing new places to life
There's more to making a place than constructing new homes, office buildings and community amenities. New places don't truly take shape until they are bustling with people keen to make the most of their surroundings and what they have to offer. That's why developer Ballymore organises events that bring people and vibrancy to its new neighbourhoods.
This summer, our east London developments London City Island and near neighbour Goodluck Hope are hosting major events that will delight sports fans, cinema-goers and gourmets alike.
London City Island is home to a summer of fun with the Islander Festival taking place from 27 June to 10 September. The community-focused festival is currently showing free screenings of the Wimbledon tennis championship and will also be featuring family-friendly blockbuster movie screenings, running from July 12-18.
Screenings are taking place on a 15 metre square screen in London City Island's Hopewell Square, under a covered marquee with open sides to keep the audience protected from unseasonal weather. Local businesses will even be providing snacks and drinks for the screenings, including homemade gourmet popcorn, ice cream sandwiches, mojito ice lollies and English and international wines. With street food markets – plus added live music performances - also taking place on July 24 and 30, August 13 and 27, and September 3 and 10, there'll be plenty of life at London City Island over the summer months. You can also watch the Wimbledon finals here in style with our hampers for two. Each hamper includes these quintessentially British items, a Bottle of Nyetimber Classic Cuvee, strawberries & cream, assorted tea sandwiches, traditional cakes and x2 reserved seats at The Islander's Wimbledon Championship Finals 2021. To book yours click here. Please note, orders close three days before the final so get them whilst you can!
For a schedule of the Islander Festival events click here and follow @londoncityislandlife on Instagram.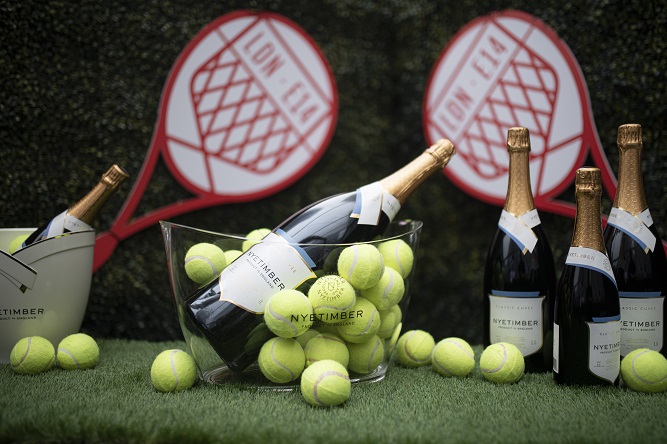 At Goodluck Hope from July 14-17 a gastronomy festival is the main event, featuring top chef Scott Hallsworth, the former head chef of Michelin starred restaurant Nobu. Called GASTRONOMY@Goodluck Hope, the dining pop up will be housed in a glass pavilion fronting the River Thames, where diners will be able to enjoy Hallsworth's Japanese-inspired, six course tasting menu. The menu will include such dishes as Singapore chilli crab and avocado wonton 'bombs', beer marinated rib-eye tataki, and Nanyang coffee brulees with coffee crumble, making it truly a gourmet experience.
Tickets for GASTRONOMY@Goodluck Hope are £60 per person – including the set menu and welcome drink - and are available to purchase here.