OPINION
The case for the 15-minute city
The 15-minute city is not a new idea. But in recent weeks it has found itself in the middle of quite the controversy.
What has been a clever, human-centric urban planning model designed to better equip our neighbourhoods with day-to-day amenities within 15 minutes' walk or cycle, news of Oxford's traffic filter plans has led to the 15-minute city becoming a fully-fledged conspiracy theory – even finding its way into a conversation in the House of Commons.
However, what seems to have got lost in the current noise is why it came into the mainstream in the first place. And, more importantly, why it's a premise that is front of mind for developers, urban planners and architects alike when it comes to designing large-scale projects or considering adaptations to existing town and city centres.
Covid-19 kickstarted a gear change in what people wanted and expected from their neighbourhoods, including a well-stocked high street, green space and good local amenities.
For those of us responsible for making places, we need to listen. And the 15-minute city seems a natural answer to the question of how to make this happen for communities.
So how should we be approaching the 15-minute city in the context of regeneration? As a starting point, successful walkable neighbourhoods need to be truly mixed-use, as the four pillars of the 15-minute city (proximity, diversity, density and ubiquity) underpins.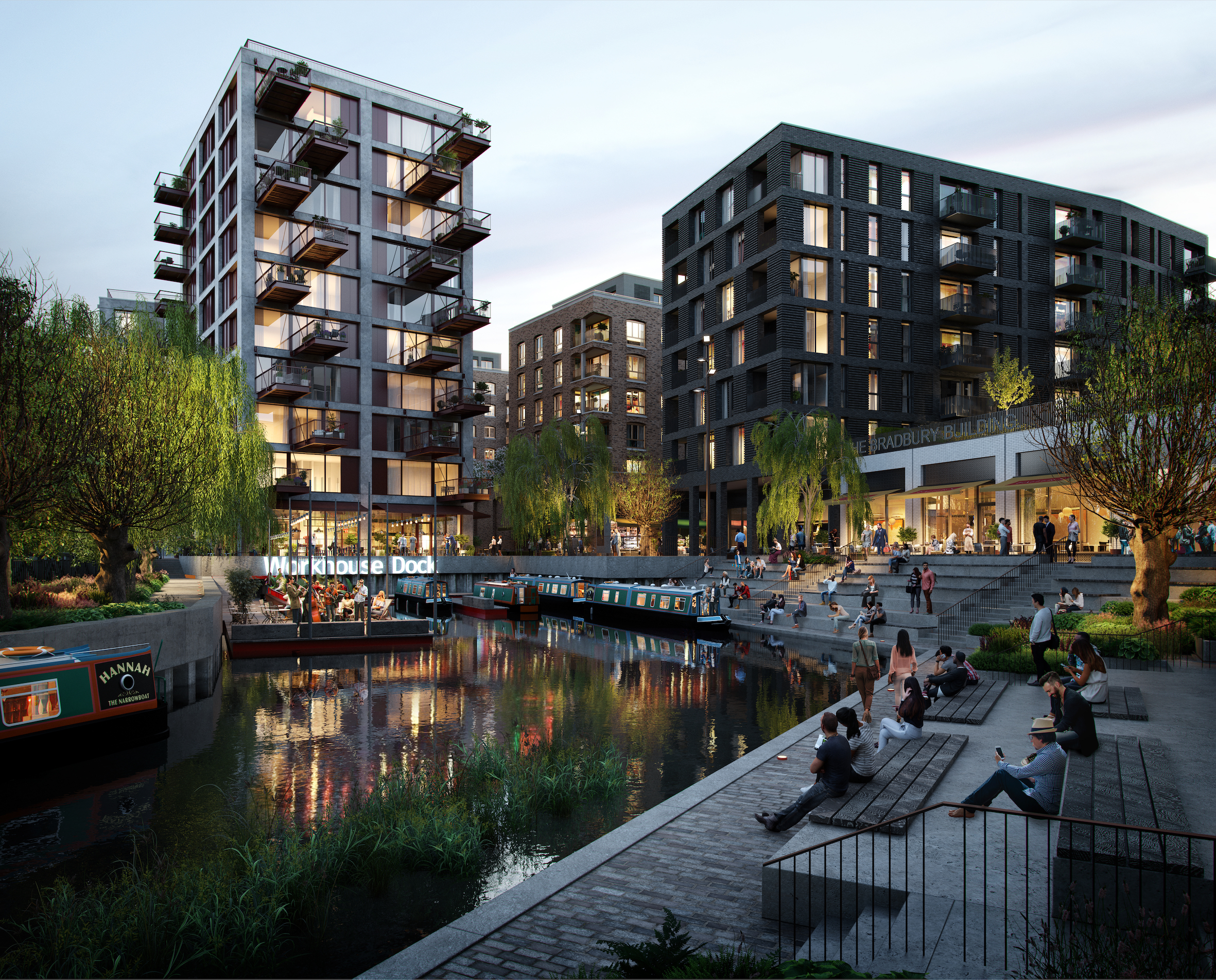 By doing so, the social, economic and environmental benefits are bountiful. Let's take a real-life example - our west London regeneration scheme, The Brentford Project.
It spans 11.8 acres between the high street and the river, but currently, there's a huge disconnect between the two. Integral to the plans is reconnecting them, but rather than just filling the space with buildings, we're doing so with pedestrianised streets and expansive areas of waterfront public realm – making the neighbourhood easier to navigate by foot and creating more organic opportunities to connect with the community.
The importance of these kinds of spaces for locals to come together can't be overstated and are fundamental in helping to foster the sense of community within walkable neighbourhoods.
The project is set to truly revitalise the area and encompasses all the elements of a 15-minute city. The Brentford Project is already home to classic car entrepreneur, Duke of London, alongside popular eateries Santa Maria Pizzeria, with the future retail offering to include over 50 new shops, boutiques, restaurants, and entertainment venues.
This activation of ground level will see the delivery of day-to-day amenities, including restaurants such as popular Sam's Larder, market-leading retailers and traditional shops like a bakery, greengrocer and butcher as well as major supermarket chain, Morrison's. The pedestrianised lanes and yards that run down to the waterfront are designed to house local independent retailers, artisans and craftspeople – meaning as wide a variety of amenities for residents and locals as possible. Not only that, but residents will also have access to a suite of impressive amenities, including a co-working space, swimming pool, state-of-the-art gym and wellness studio, as well as abundant private and public outside space.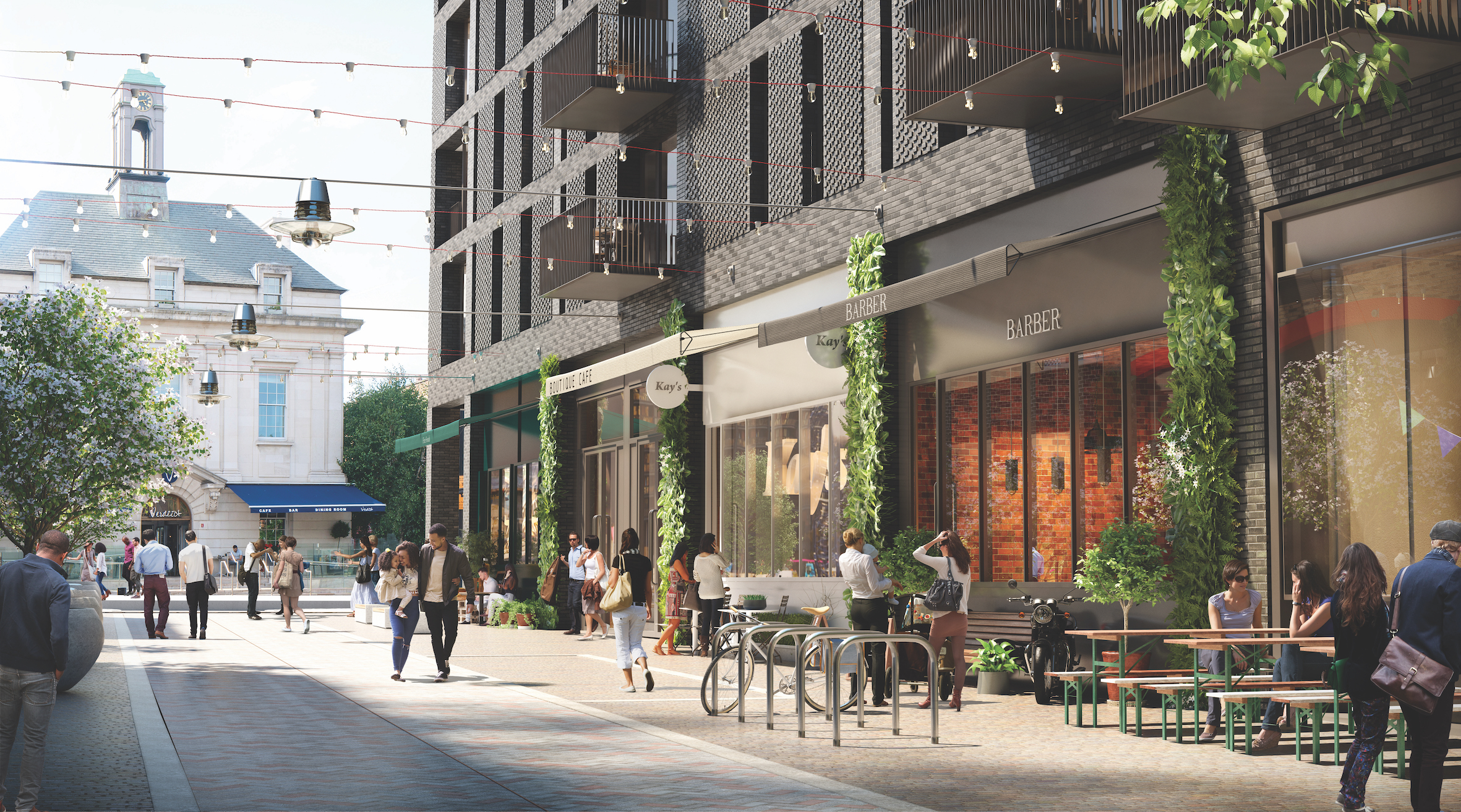 The wellbeing boost and higher physical activity levels that come from great access to green space, the time saved by having on-the-doorstep amenities, or the feeling of inclusivity and neighbourly support that comes with stronger community connections, is something we all deserve from where we live. While of course the principle in its entirety doesn't work everywhere, and indeed there will always be people who do need to commute longer distances, some components of the 15-minute city can be applied almost everywhere.
In the context of the way we live post-pandemic, the argument for taking a 15-minute city approach to development and centring a project around walkability and community – like that of The Brentford Project – is even more compelling, and seems a natural way forward in creating happier, healthier and more sustainable places to live.