Arts and Culture
Taste sensation: EG's Saturday food market returns for a summer season
After a successful launch last autumn, the Embassy Gardens Market is back – and set to become a regular Saturday destination throughout the summer showcasing a mouth-watering range of street food from around the world.
More than 15 UK and international traders will be setting up stall for the first of the summer markets, on April 28 from 10.00-5.00 pm at Embassy Gardens' New Union Square in Nine Elms, returning on the last Saturday of each month throughout the summer.
From handmade English fudge to botanical gin creations, the market will offers an exotic choice of street food.
A new comer will be Trang Nguyen, who arrived in London from Hanoi five years ago and set up Rao Deli with another Vietnamese chef Mac Nguyen, specialising in a French-inspired homemade Vietnamese baguette, called 'bahn mi'.
Much lighter than the French original, the speciality is a proven winner at the five other London markets where Trang already has a stall, and now the pair have opened their first restaurant in Borough High Street. The appeal is the thin crust but fluffy inside with three choices of filling - barbeque pork, tender grilled chicken and homemade tofu.
"People like Vietnamese food because it is very light and healthy. Every week we go to Smithfield and New Spitalfields markets to buy so everything is super fresh", said Trang. The meat is then marinated for 24-hours with a special mix of five spices, including cinnamon and ginger.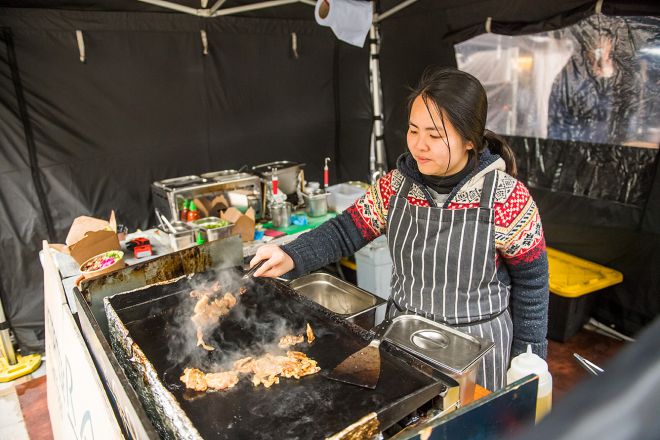 "It's the first time at Embassy Gardens and we are very excited," added Trang who came to London to study for an MA in Arts Management.
Keeping with the French theme, L'Amuse Bouche, run by Parisian chef Clement Martin and Thomas Lemaire from Lyons, specialises in delicious French crepe and galettes with a choice of savoury and sweet filings.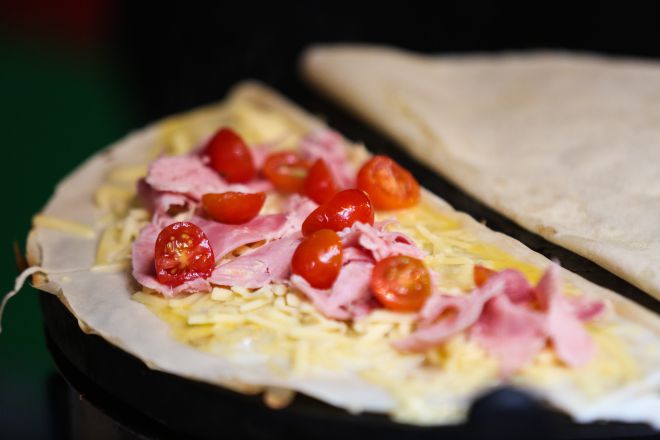 Tutored by Clement – "he taught me everything I know" – Thomas, who worked in restaurants, explained: "The secret is to make it with love – you have to be very careful with the mixing the dough and improving the batter."
Best sellers are the savoury galettes filled with raclette cheese – so popular on the ski slopes - gherkins, ham, mushroom and mustard sauce. Or you could go for goats cheese, red onion chutney and spinach – all based on Normandy recipes.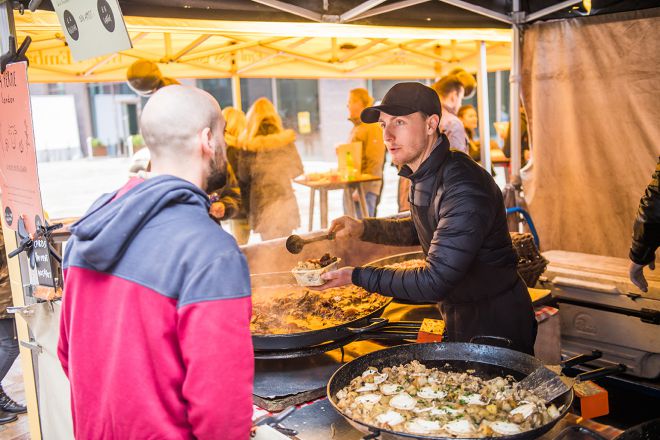 For the sweet tooth, there's nutella and banana, Belgian chocolate, salty butter and caramel and cheshnut puree, the last "a winter favourite – but it tends to be all the year round in London – because here you can have winter in August!"
John Mulryan, managing director of Ballymore UK, said: "We're delighted that the street market will be returning throughout the summer at New Union Square.
"For Ballymore, food markets are not only about championing local producers of food and drink but they are also community spaces because they promote a sense of place - people connect their purchases to an experience and people connect with each other."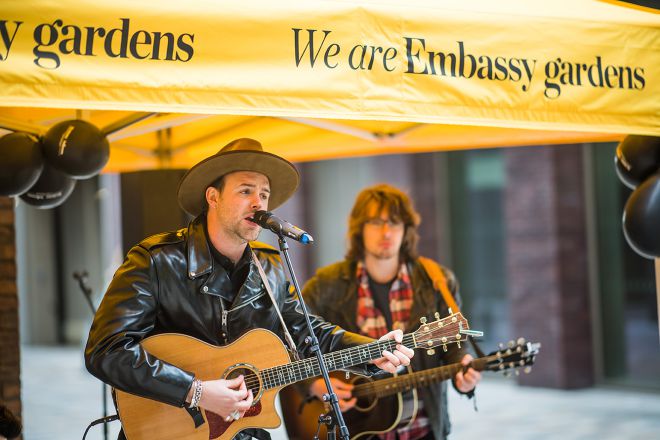 In addition to the wide array of seasonal produce, guests will be treated to live music from Axel Janson, the Swedish-born singer songwriter and Dana Mckeon, a beatboxer and singer with international renown. Both artists' unique performances will provide the perfect soundtrack when indulging in a cold drink or browsing the finest selection of hot food Nine Elms has to offer.
The Embassy Gardens Market is the result of collaboration between EcoWorld Ballymore and Shepherds Markets, London's leading market curator.