BALLYMORE PEOPLE
"Sharing food and conversation defines the human spirit"
Richard Corrigan, the Michelin star chef and owner of Corrigan Restaurants is credited with pioneering the rehabilitation of British and Irish food. As much of Chef Corrigan's inspiration comes from a childhood spent on the family's 25-acre farm in County Meath, Ireland, it's perhaps no surprise that he's promising to bring "a little bit of Irish humour" to London's Longest Lunch hosted by Ballymore. When did you realise you wanted to be a chef? I was about 12. It was the first time I cooked for my Mum and sister. I put something together from the garden and put it on the plate. From that Saturday I felt that was the start of my journey in life as a chef. Who inspired you to cook? My mum was a very simple, but very a good cook and we always ate freshly prepared food every day. I came from a smallholding background, with gardens and orchards, so it was a matter of progression into the restaurant business.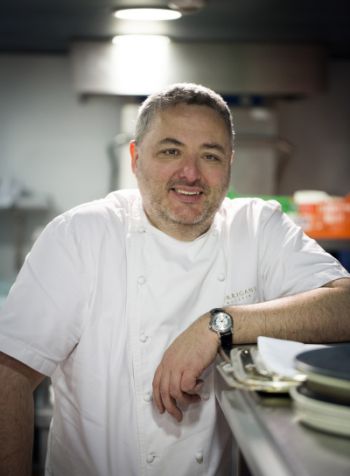 What is your favourite dish? There are always some winter dishes that stay with you. So it's probably a really nice stew, with beef, sweet potatoes and black pepper, and of course a few dumplings. What's special about Irish food? It's to do with the simplicity of the countryside, the people and community. The whole point about eating is sharing, and sharing food and sharing conversation really defines the human spirit. It's quite a southern European philosophy, really, and certainly we witnessed a lot of that in our childhood.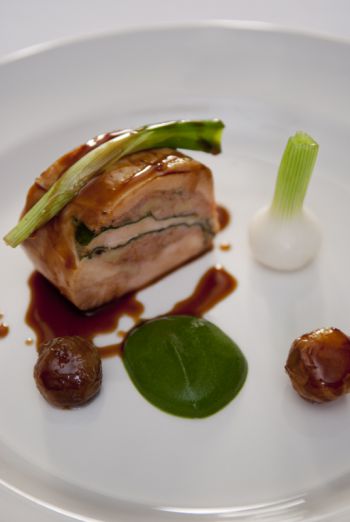 Where did you train? I was apprenticed off to a small hotel nearby and then I went off to live in Amsterdam when I was 17 and stayed there before coming to London about 28 years ago. The Netherlands is an important part of my life. One thing about the Dutch is they are incredibly organised, they are meticulous on timing, which the Irish are famously not. So it straightened out a few natural weaknesses in me, let's say. Do you have a signature dish? We have a strong ethos, and I don't really want to pare it down to one dish. There are so many for different times of the year. But the fig tart with tobacco syrup really stood out and I don't think anything nearly as shocking has come out of my head since. Do you have any guilty pleasures? Working in hospitality you can get very tired, especially in the November weeks and December, when the hours are horrendous. I will often stop my moped and get a bottle of Lucozade and a Kit Kat just to put sugar into me. What stresses you most? It's the little imperfections I don't care for. We're all paid handsomely to do a great job, so my opinion is we should do a great job. What do you do to relax? I love going home to my wife Maria and sharing a wonderful salad from the garden and an organic chicken. Then I love chilling out with a book, a bit of music in the background and a nice big mug of tea. When I'm over in Ireland, which is most weekends, I like a nice walk in the woods. What can we expect from the Longest Lunch? There's a wonderful combination of restaurants and we've done a really nice menu, and I think you'll have lots of good flavours, lots of wild fish, with a little bit of Irish humour thrown in as well. Finally, any advice for a budding chef? Go and work for someone who is incredibly passionate about food, incredibly disciplined. What you pick up from real passionate professionals is worth all the colleges in the world. It's the magic that sets apart the jobber from the artisan. Ballymore is hosting London's Longest Lunch on October 1st. Diners will travel between Embassy Gardens in Nine Elms and Wardian near Canary Wharf while experiencing a six-course feast cooked by chefs, Richard Corrigan and Tomos Parry. The lunch is a partnership with the London Restaurant Festival. To see our live pictures of the London's Longest Lunch please visit us on Instragram @Ballymore Group.