Arts and Culture
My design classics
Michael Sodeau is director of Michael Sodeau Studio. He studied product design at Central Saint Martins in the 1990s when he set up inflatable products company, Inflate. His studio now designs furniture, home products, lighting, and rugs, and interiors and exhibitions, and has fitted out bars and restaurants including Camden's Round House and the East London Liquor Company. Sodeau is art directing designjunction, part of London Design Festival. Here, he talks to Liz Bury about his favourite design objects
Piaggio Vesper
1946
Corrandino D'Asciano and Enrico Piaggio
It's something I use every day. For a city like London it's amazing because it shrinks the place and it's the romance of it. It's not the most practical design by any means, but it has a simplistic charm about it. It just works, I manage to pack all the shopping in the front of it, I take my kids to school on it, take my wife to work on it and I go to meetings on it. It's just brilliant.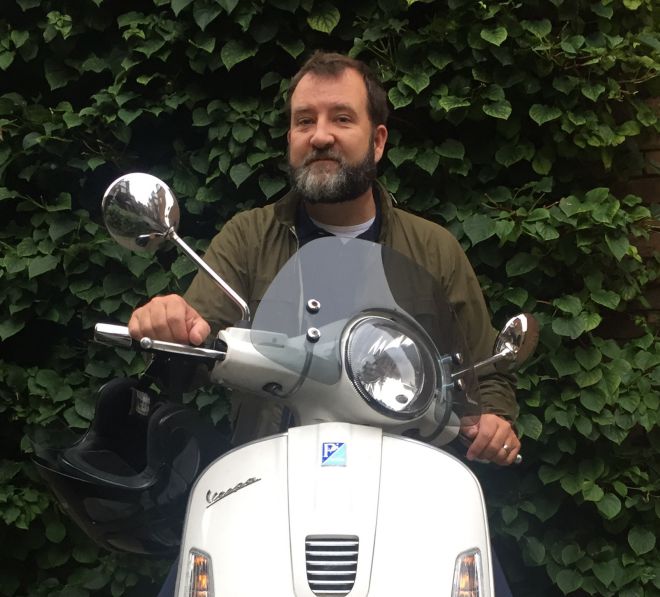 PK22 chair
Poul Kjaerholm
Circa 1951
Produced by Eyvind Kold Christensen and later Fritz Hansen
There's something almost poetic about this chair- it's just perfect.
It's almost obvious in the way it's designed. In Denmark at that time everyone was using timber, but Kjaerholm's thing was metal, using it in a craft way- brushed stainless steel finishes and these simple bends. He was working with Fritz Hansen at the same time as Arne Jacobsen, but he was almost overlooked. Jacobsen took the limelight and the credit, but actually if you look at it, Kjaerholm's work is much better and more timeless.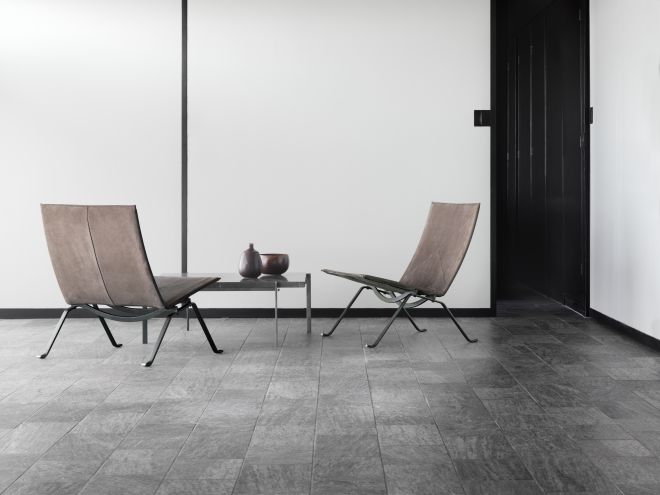 Vitsoe 606 Universal Shelving System Dieter Rams
1960
We use Vitsoe in the office and I have it at home. It's an absolute classic in every way, shape and form. It's very simplistic, it works on a frame, and can be connected directly into a wall or it can free stand. In the studio we've got it clad between the floor and the ceiling, we have bits on the wall, and angled shelves that we use for displaying things. Once you have books and objects on it, it disappears into the background. It's just a really lovely system.
Vitsoe used to be a German company but now it's based in Camden and has a factory in the Midlands.
Viscontea Suspension Light
Castiglioni brothers, Achille Castiglioni and Pier Castiglioni
1960s
Produced by Flos
This design was lost by for a time and has just been reissued. It has quite a sculptural form. I have an original one from the 1980s that I bought from Twentytwentyone. They've slightly changed the material - mine's got slight warmth to it - but the new ones are quite white. It has a very simple wire frame that's sprayed with polymer plastic, and this fibrous material, when you turn the light on, gives a very warm light. This stuff was sprayed on the hulls of ships during WW2 to protect them. I can't think of any other way you can make that lamp in any other material other than the one it's produced in.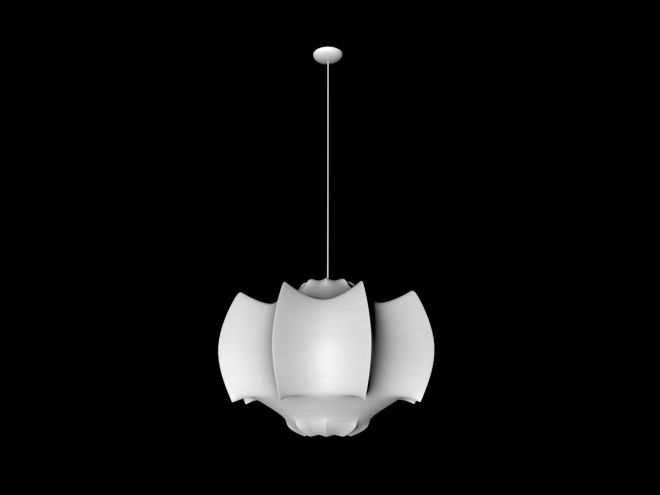 iPhone
2007
Apple Inc, Steve Jobs, Jonathan Ive
It's an iconic object and will inevitably become a classic. I can't see that that wouldn't happen. It's not groundbreaking in a way, and yet in another it is. I think back to when I was a kid and you'd wander around with two pence in your pocket to make a phone call. It's hard to imagine not having a phone, not being in contact, not being able to work on your mobile. It's a pleasure to use. I don't put it down, much to my wife's annoyance.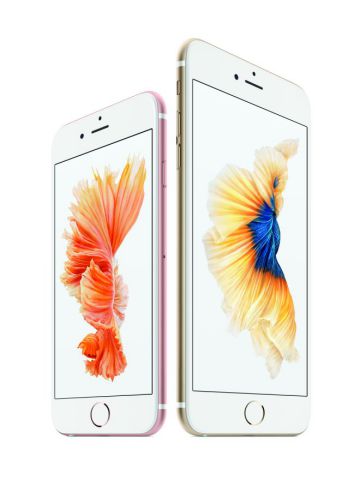 designjunction runs from September 22nd -25th
Details: thedesignjunction.co.uk