VIDEO
Cool sounds for a hot summer night at Goodluck Hope
On July 4 there was a festival vibe at Goodluck Hope with the cool sounds of singers Vanessa White, Michael Rice, Luke Burr and more.
The Into the Woods festival had crowds, music, cocktails and an appropriately American style barbecue for its US Independence Day date, as well as a surprise or two. Ballymore's Goodluck Hope provided the setting in the atmospheric historic warehouse and lush garden of its marketing suite. The show was created by music production company Three Bears Entertainment, which has a studio at nearby London City Island.
Music producer Dantae Johnson, who set up Three Bears Entertainment with business partner Pete Boxsta Martin, gives the lowdown on his company and how it helped to make the Leamouth Peninsula's first music festival happen.
Tell us about your business and the great artists you're working with?
We set up Three Bears in 2015 after working as producers and songwriters for major names like Simon Cowell's Syco and Sony. We work with artists like James Arthur, Vanessa White and Donel, who is just 17 years old and reached the finals in The Voice.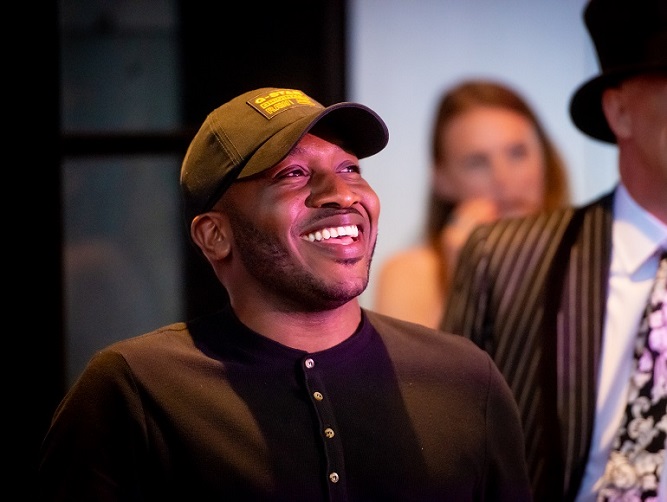 How did you set up the studio in London City Island?
The company has a base in west London, but I live on London City Island. I moved there three years ago. I had some studio equipment in my lounge – not a full studio, but just enough so that I could finish work at weekends. I would bring people to my home to record and they got to like it.
Before we knew it, people were seeing the artists in the City Island Grocer's store and so it wasn't such a secret that people were recording in my home. Ballymore had commercial space, and were keen to work with creative people, so we took on 1,700 square feet of space, which is now our studio, called The Woods. The modern studio space really works – we've opened it up to a few different disciplines, so we have a photographer in one space and a dance studio where artists can rehearse routines for their music videos. We can do a lot under one roof.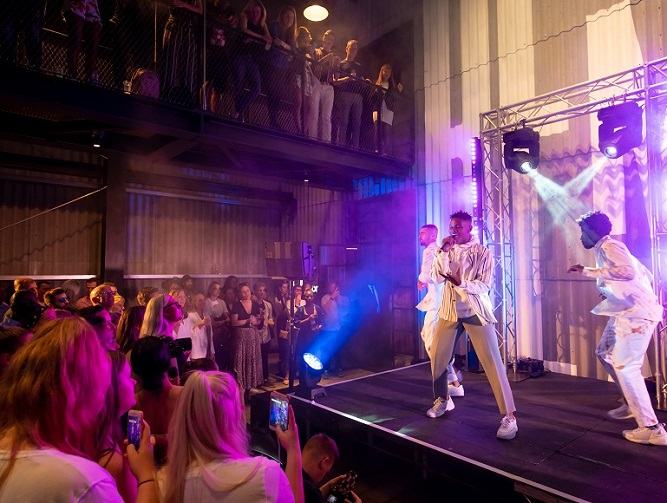 How did you get involved in creating the show at Goodluck Hope?
We did a small show for the Unity Arts Festival at London City Island last year. Then it grew. Ballymore encouraged us and said we needed to do our own show, so we scaled it up to create Into the Woods.
Were you surprised to find yourself working with Ballymore?
Never in a million years did I think I would be working with a property developer. But Ballymore doesn't move like a typical corporate developer. They have great people who really listen to creative communities and respond to them. That is why London City Island is bustling and how I've been able to get involved. It is definitely a collaboration.
What acts did you get to perform at the festival?
The festival started in the warehouse, with performances by the singers Michael Rice, who represented the UK at this year's Eurovision, and Fred Lessore, and the dance act Flawless, past finalists in Britain's Got Talent and good friends of ours.
Then we had a surprise for the audience. No one knew there was a second stage until an announcer invited people into the woods, and then they were led to another stage in front of the marketing suite. There we had more artists: Vanessa White actually premiered two new songs, Donel performed four songs, and we had Phats and Small collaborator Ben Ofoedu and Luke Burr, an amazing soul singer from Essex.
"Ballymore doesn't move like a typical corporate developer. They have great people who really listen to creative communities and respond to them."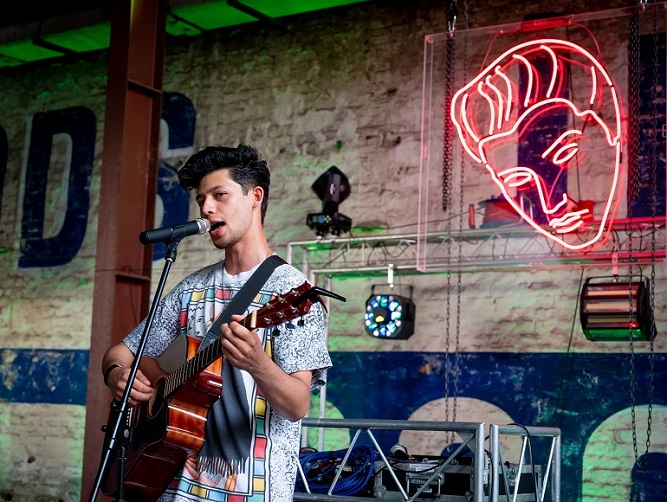 And what did you think of your show?
It was amazing – a really cool night. It was the perfect marriage of architecture and music.
It had a great crowd that included artists, like singers Daley and Aston Merrygold, who came along to see their friends perform, and talent scouts from Sony.
I hear you're involved in the Unity Arts Festival again this year. Can you give us any clues about who'll be performing there?
We are incredibly secretive so I can't say anything yet. Just watch this space – it is going to be good…
Unity Arts Festival 2019 takes places 21-22 September. Visit www.unityartsfestival.com to sign-up for the newsletter, so you'll be the first to find out more about the 2019 programme.