Arts and Culture
From computers to coffee pots: 5 objects that tell the story of modern design.
The Design Museum reopens later this month in the former Commonwealth Institute building in Kensington High Street, west London. John Pawson's conversion of the iconic 1960s building gives the museum three times more space than it had in its former home in Southwark. Chief curator Justin McGuirk picks five surprising and eclectic objects from the permanent display.
Bialetti Moka Coffee Pot
The Bialetti Moka Coffee Pot is one of the designs in our new Crowdsourced Wall display. We invited the public to nominate designs that they feel belong in a museum. The Bialetti, designed in 1933, was the most-selected object. It's one that so many people use on a day-to-day basis. The display opens the museum's walls and makes us more aware that everything around us has been designed, and that we all have a relationship with designed objects. It doesn't require specialist knowledge to recognise that something is doing its job beautifully well.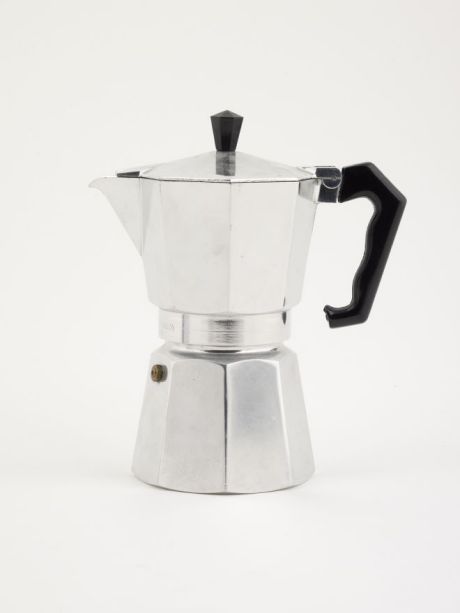 Vespa Clubman
The Vespa Clubman was designed by Corrandino D'Ascanio for Vespa in 1946. It speaks to an interesting moment in history, which was Italy immediately after the war. At the time, Piaggio was a designer of military aircraft and had to come up with a new output for its production lines. After Italy, Britain became the biggest market for Vespas. It was a whole subculture here with the Mods. The idea of the stylish, metropolitan, modern young man, as embodied in the Mod, is an interesting British phenomenon. Vespa is not just a piece of design history, but a piece of British cultural history as well.
AK-47
It's a provocative thing to display, because on one level it's a supremely good piece of design. Of course we don't like to think of good design as being something that kills people. The AK-47 was first produced in 1947 and is substantively the same design today. It's the most popular semi-automatic rifle in terms of numbers in the world. It really makes you question what good design is, what it's for. The designer was Russian Lieutenant-General Mikhail Kalashnikov, who had experience of rifles constantly jamming on Russian soldiers, and wanted a system that was less dangerous to use.
Moulton Bicycle
Architecture and design critic Reyner Banham was a big champion of the Moulton in the late 1970s. It's a bike that can be disassembled into two halves. For him, the Moulton was interesting because it defied the idea that the bicycle had reached its ideal, platonic form. The arrival of this bike with miniature wheels, aimed at a middle class cosmopolitan in a suit, was interesting to him because it reminded him that design was constantly changing and evolving. It was a humble everyday object that took a surprising form that no one had expected.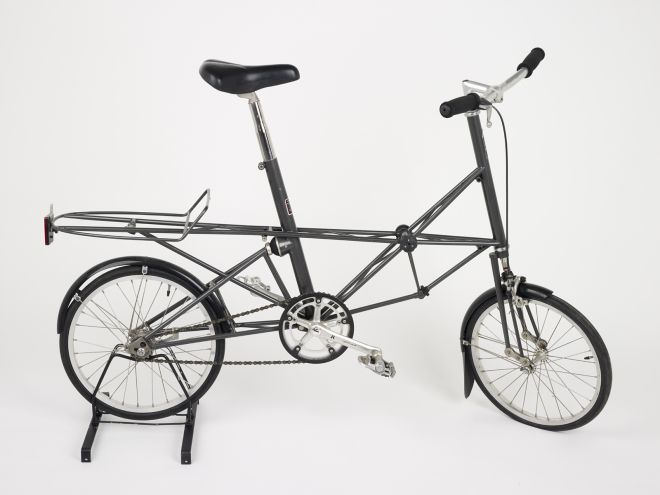 Grid Compass
The Grid Compass was the first laptop computer. It was made by Grid Systems and designed in 1979 by British designer Bill Moggridge. It augured a new era of portable personal computing, which is very much what we're in now, with people carrying super-computers in their pockets. Moggridge went on to be instrumental in thinking about design not as the making of a thing, but as the way we interact with an object, or with an interface. User interfaces is a whole new world of design that opened up because of computers.
The Design Museum will re-open on November 24th 2016.
Details: designmuseum.org