Under the skin
Brentford
Brentford is steeped in history and boasts a tantalising mix of 18th century architecture, industrial heritage and riverside frontage. Ballymore's long-awaited development will make it one London's most sought-after areas. Amanda Baillieu takes a look.
What's all the fuss about?
Having been Kew's poor relation, Brentford is about to undergo one of the most adventurous and redefining regeneration schemes of the London riverside. Ballymore plans to turn predominantly empty light industrial sites in the narrow lanes running down from the High Road to the River Brent into a vibrant mixed-use development. It's a big long-awaited plan.
I've never heard of Brentford. Should I have done?
To most, Brentford will probably only ring one or two bells – but that's part of its charm. Apart from Brentford Town FC which boasts passionate celebrity supporters such as ex-BBC director general Greg Dyke and, more unlikely, Hollywood actress Cameron Diaz, you need to know about The Butts, "an oasis of grandeur" of 18th century houses built around an ancient green just behind the old Court House. Former newsreader Anna Ford fell for The Butts years ago, and now lives in a perfectly proportioned house with original panelled walls and an open-air swimming pool in the back garden.
The other gem is its industrial heritage, which includes the two-centuries old boatyard and marine re-fitters on Brentside Wharf and the tiny but charming Brentford Gallery nestled on Johnson's Island, a thriving community of painters, sculptors, artists and photographers.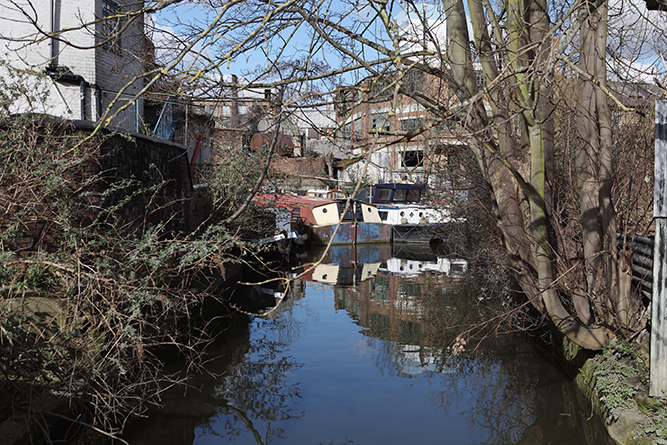 I might go down and take a look, what else?
Personal favourites are the Brentford Sewage and Pumping Station, a fine example of Victorian industrial architecture built in 1893, the 200-foot Brentford Standpipe Tower, lording it over Kew Bridge and now the London Museum of Water and Steam and, if you're after a good pint, the Fullers pub, The Brewery Tap, which holds live bluegrass music sessions twice a month.
And what about the neighbours?
Sky TV executives have long been attracted to the area because of its proximity to the company's Osterley headquarters. More generally, housing demand comes from people who work on the nearby A4's so-called Golden Mile, where big employers such as GlaxoSmithKline, Gillette, and Brompton Cycles all have headquarters. The BBC at White City is also an easy commute and veteran broadcaster Kate Adie was quick to snap up a flat in Brentford Dock, a generous and attractive council development built on the Brentford Dock riverfront by the GLC in the late Sixties after the railway marshalling yards closed down.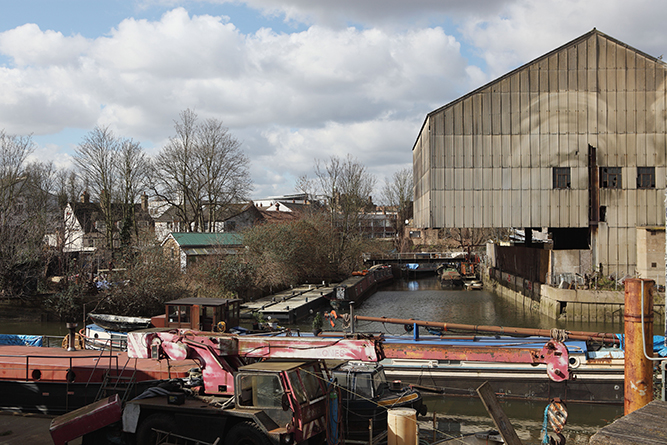 Give me some history.
It has a rich and fascinating history, mostly associated with the river. Known as 'Old England', the settlement of Brentford pre-dates the Roman occupation of Britain and therefore the founding of London itself. Situated at the first easily fordable point across the Thames at low tide, Brentford was where Julius Caesar had his first major confrontation with the fearsome faced-painted Britons after his invasion of Britain in 54 BC.
During the 19th century Brentford became known as "the great fruit and vegetable garden of London". The Thames and the River Brent were linked with the new Grand Union Canal to Birmingham making it a vital dock and trade area.
Famous (past) residents include John Quincey Adams, the American Ambassador to London and future sixth President of the United States, who moved to Brentford in 1815, then a village in the countryside "in order to maintain the expensive carriages and liveries which social appearance demanded."
How do I get there?
Brentford into Waterloo by overground takes 29 minutes or there is the Piccadilly line underground at Boston Manor just to the north. The District Line at Gunnersbury is 10 minutes away by bus to the east where there is also an overground connection. Heathrow is 15 minutes away.
What about schools?
For schools, Brentford School for Girls was among the Top 100 Schools praised for improvement in GCSEs and ranked by Ofsted as 'outstanding' in 2014, as was neighbouring Gunnersbury Catholic School with 1,000 boys.
It sounds amazing. How long do I have to wait?
Ballymore's scheme has detailed permission and it will begin marketing the apartments next autumn. The first phase has 323 units, a supermarket and major improvements to the waterfront.
Amanda Baillieu is an editor and journalist and founder of archioboo.com