Arts and Culture
Dedicated followers of fashion
Fashionistas descended on London City Island for the opening of an exhibition showcasing work by students of the Fashion Business School at the London College of Fashion, UAL.
The exhibition called #FashionMeansBusiness was the brainchild of Rob Lakin, Creative Director of the Fashion Business School. Mr Lakin said he's been "excited about the possibilities of exhibiting at London City Island because of the demographic and because it aligns with our move to east London".
The London College of Fashion, UAL is currently spread over five sites but from 2021 the college will move to a new building on Stratford Waterfront, part of the new Cultural and Education Quarter at Queen Elizabeth Olympic Park.
The new building, designed by Allies & Morrison, will house upwards of 5,500 fashion students and 500 staff over 30,000 m², bringing six specialist disciplines under one roof for the first time.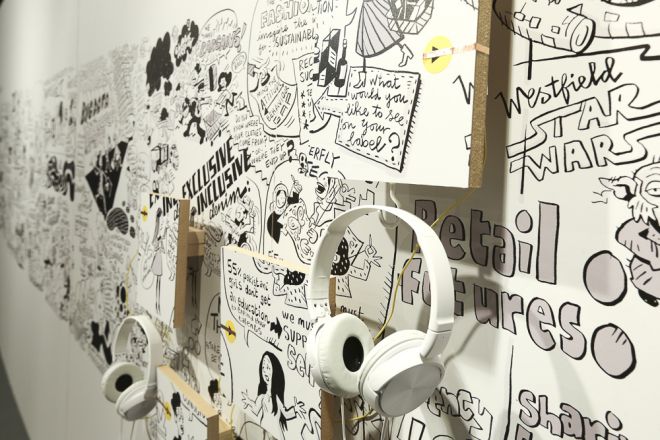 "East makes sense for us. The Olympics created this environment we wanted to move in to and London is shifting east so by coming to London City Island we are building our footprint and building new relationships to support the move" says Mr Lakin.
East London has long been home to some of the capital's best-loved designers but the fashion business is changing, he explains. While the 'business' of fashion has always been seen as the drier side of the industry, the evolution of tech and media means that fledgling fashion designers can launch a brand much more easily.
"They can now use social media to for comms and marketing and distribution. There's so much potential" he says.
And it has helped shift fashion from its traditional centres.
"The idea of fashion having centres like Milan or Paris is dissolving but certain cities have a zeitgeist and there is something about London which is not just to do with fashion, it's a melting pot and an assemblage of ideas and London will always have that creativity and innovation".
John Mulryan, Managing Director of Ballymore Group, said: "#FashionMeansBusiness is the latest in a long line of exhibitions hosted on the island, a trend which we very much hope to continue. Our collaboration with London College of Fashion and arebyte is indicative of the creative appeal of east London and we are pleased to be at the heart of this cultural shift".
The collaboration with arebyte and London College of Fashion, UAL ran from 25th – 29th April 2018, presenting student and graduate work from across all facets of the Fashion Business School.