BALLYMORE PEOPLE
Celebrating some of the great women of Ballymore: Part I
This week we are celebrating International Women's Day, meeting just some of the great women who help make Ballymore the business it is today.
We've selected some of our female colleagues in the UK and Ireland, sharing their stories throughout the week. Today, we start with Suzanne Hussey (42), who works as Project Manager in Dublin, and Lynnette Uzell – who works in our customer care team in London.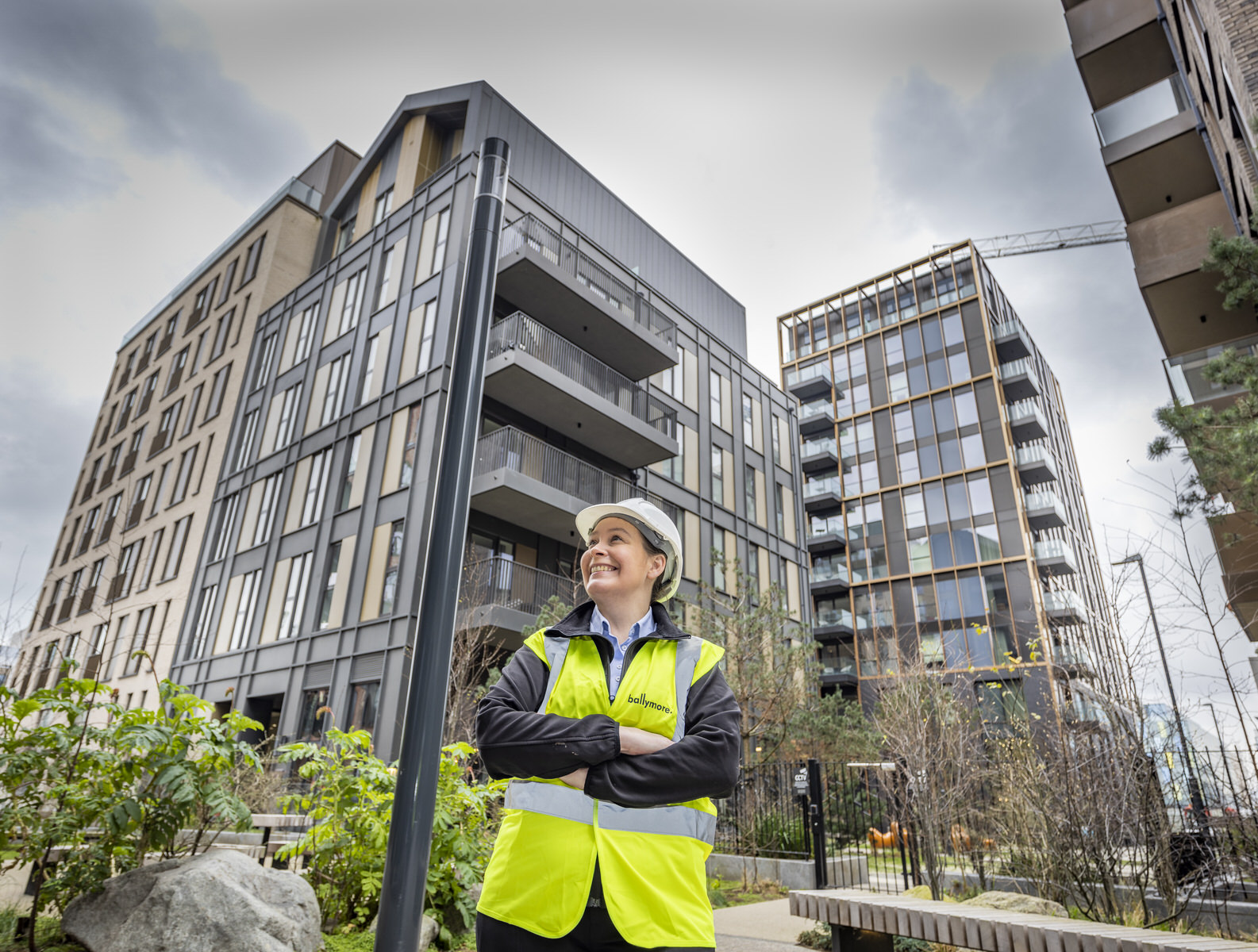 Here Suzanne, tells us about her work at Dublin Landings and her role outside of the office managing a farm and three children.
"I'm really proud of the work I've achieved at Ballymore. When Dublin Landings completed last year, I think we all took a moment to acknowledge the sheer scale of delivering a transformational development like that – and doing it during Covid.
"It's one of the many highlights of my career. I'm originally from County Meath, but lived in London for 10 years working in this industry; I took a swift detour to Switzerland a few years back for my husband's job, but in 2016 we all moved back to Ireland, and in 2018 I began working at Ballymore.
"While we may have moved around a bit, the construction sector's always been a constant in my life. I had my first job in the industry before I left college; the appeal of always having something to work towards excites me each day and I love meeting people and speaking to everyone involved in a project – from design teams to contracts managers to the people on the ground.
"I'm lucky as I've always had a strong belief in myself and my place in this industry, but I know that it's far from easy. Ours is a sector with a lot of inequality, though I've never experienced it directly, I'm acutely aware of its existence.
"Through hard work and tenacity, women have earned their place at this industry's table, and the only way we'll keep it is by being strong – ensuring that our opinions and voices are heard. The more diverse contributions there are, the more the industry will benefit.
"I've never shied away from speaking out, I think I'm a natural arbitrator and can bring people together in adversity. I don't think it's necessarily down to being a woman, it's just who I am, but it thankfully fosters the productive working environments I've been lucky enough to experience throughout my career.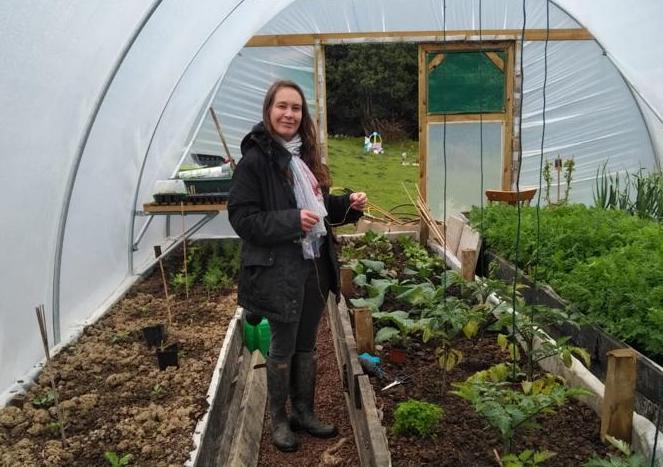 "I'm also fortunate enough to have support around me that allow me to address the problem faced by so many working mothers – managing a home and a career. I employ a great au pair – a brilliant woman who supports me and vice versa and our arrangement helps me perform on both fronts – at home and at Ballymore. It also means I have time to manage our subsistence farm where we have chickens and vegetable patches.
"That entire home setup saves my sanity and allows me to flourish onsite – especially as we get ready to transform our new site at Bray where I'll be project managing. I feel we're on the cusp of something as special as Dublin Landings there and I can't wait to get started."
53-year-old Lynnette Uzell helps customers move into their new Ballymore homes at The Brentford Project in London. Here she tells her story…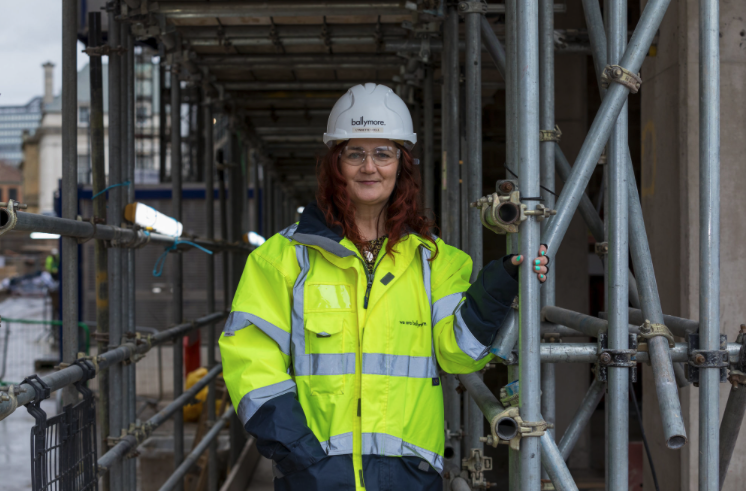 "I love working in property and construction. I'm lucky to have spent many years in this sector, working at Taylor Wimpey, Wilmott Dixon and now Ballymore.
"I'm originally from Dublin, moving to London in the 1990s. When I first relocated my son was very young (he's 28 now) and the workplace was much less flexible. I needed to work and be myself so I established a career in childcare.
"As my son got older I trained as a counsellor; it was a challenging but meaningful area of work, and it made me realise that everything I do in life had to give me that same rewarding feeling.
"That's why I moved into customer care roles, something I particularly enjoy. Personally, I've never encountered any major obstacles as I've build up my career in property. It has its moments, but most colleagues I've met along the way treat me equally.
"That's especially true of Ballymore, where I'm fortunate enough to work in a welcoming environment and treated as one of the team – there's no issue because I'm a woman, and when I'm onsite I don't feel different to anyone else.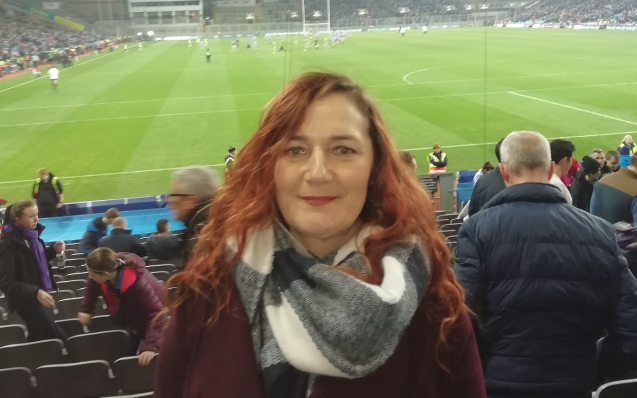 "I think the secret to earning that equality is to believe in yourself and just go for it. Immerse yourself in something you're passionate about, gain qualifications that give you extra knowledge to succeed. One of my proudest achievements was completing my NVQ Level 4 in construction and engineering a couple of years ago, gaining some great technical skills that help me, our colleagues and our customers. It took a long time to complete – Covid didn't help – but I'm so proud of what I achieved."