Arts and Culture
"After the Dance" – a celebration of the arts at London City Island
A new sculpture has been unveiled at Ballymore's London City Island neighbourhood on the Leamouth Peninsula, recognising the location as east London's newest cultural quarter.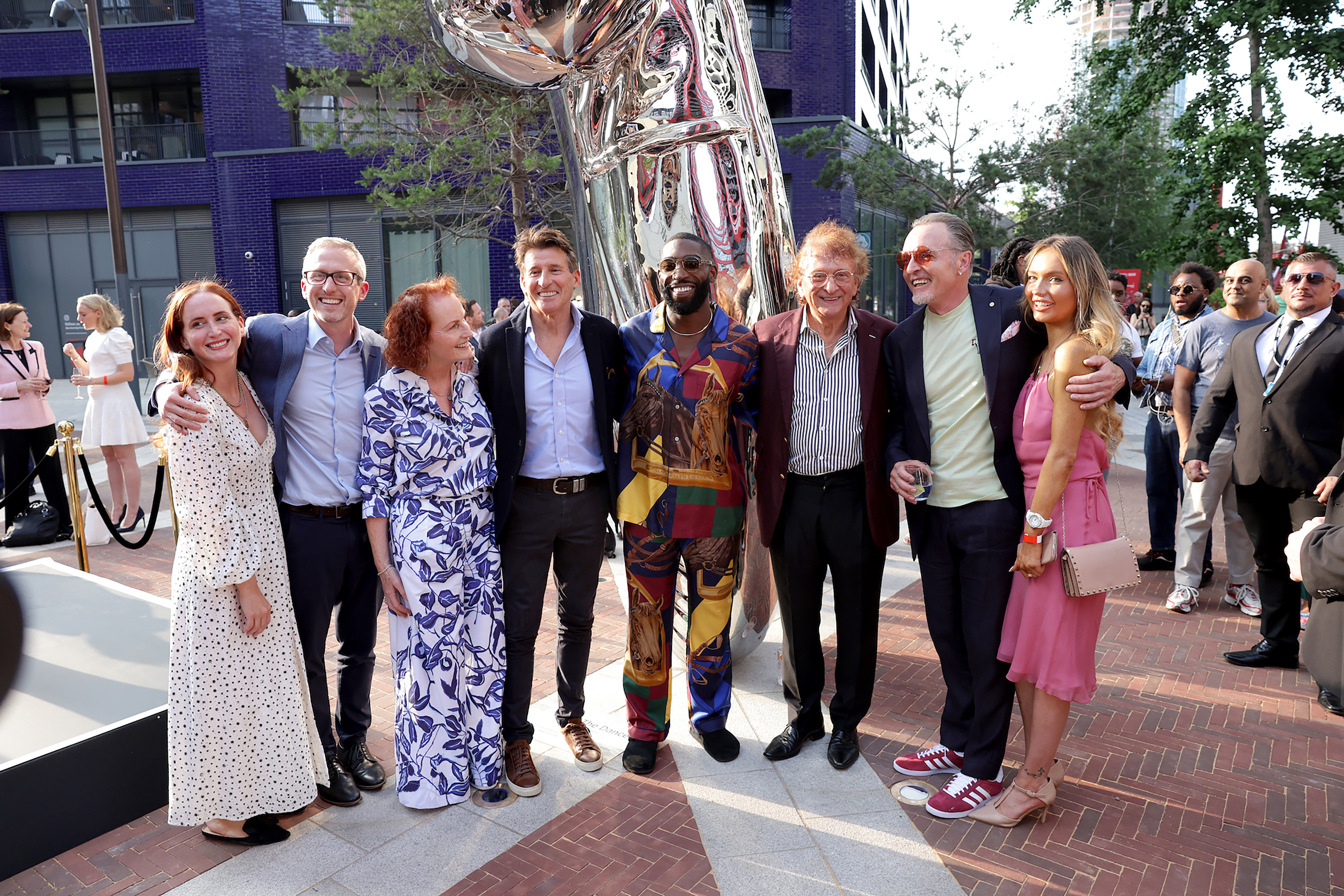 The artwork was unveiled by Ballymore's founder, Sean Mulryan alongside Lord Seb Coe who gave a speech on the night. Lord Coe spoke about Sean's enormous contribution to the regeneration of east London through both his financial support for the 2012 Olympics and his vision and delivery of new communities such as London City Island.
"I know how Sean sees urban regeneration. I see and understand how Sean views the role that sport and the cultural community make. The fact that we now have a massive cultural institution here (ENB) is the lynchpin for the area. This is a huge contribution not only to this area but to the cultural vibrancy of the UK and particularly London.
"To those of you who live and work in this community, continue to build on it because it is an important concept in terms of legacy and what sport, allied to the cultural community, can really produce and that isn't just infrastructure. It is about the spirituality of the human existence."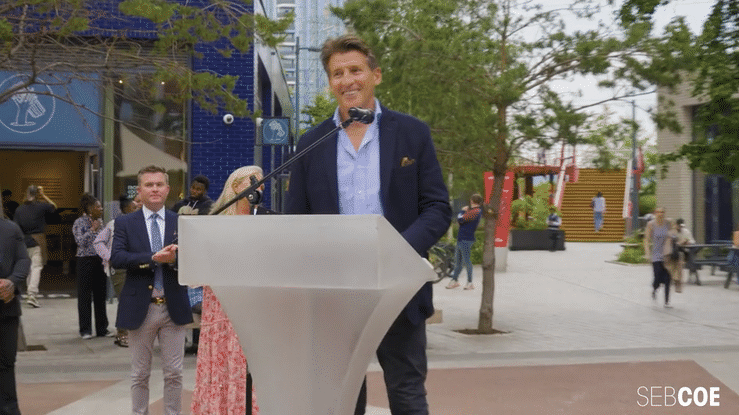 To watch the full video of Seb Coe's opening speech click here.
Sean and his wife Bernardine gifted the sculpture to the community – testament to their ongoing commitment to the arts, with Sean adding: "This piece is a striking new focal point for London City Island.
"I have always felt strongly about how important arts, culture, and the beauty of nature are to people's sense of wellbeing and quality of life. For this reason, we have ensured that art is at the heart of all our developments.
"At London City Island, Ballymore has pioneered wider movement of London's creative industries in the east of the city. We hope that residents and visitors enjoy all there is to experience here, and that this new sculpture gives them pause, if only for a moment."
The sculpture was designed by Colin Spofforth.
In a further boost to the local arts community, Sean Mulryan also announced the launch of a new arts fund initiative, which he has set up with Ian Felton, artist and curator of Trinity Gallery at London City Island's neighbouring Ballymore development, Goodluck Hope. The fund will provide financial and marketing support to up-and-coming artists, allowing them to develop new works. Under the initiative, Sean will invest in original artworks. Future editions will then be produced and sold on a royalties basis to drive ongoing revenue for the artist over a five-year period. Ian provides his specialist knowledge of the art market, and support to assist with production and sales.
The long-term aim is to grow the art fund into a sustainable model that will support artists and enable new collections to be made over many years to come.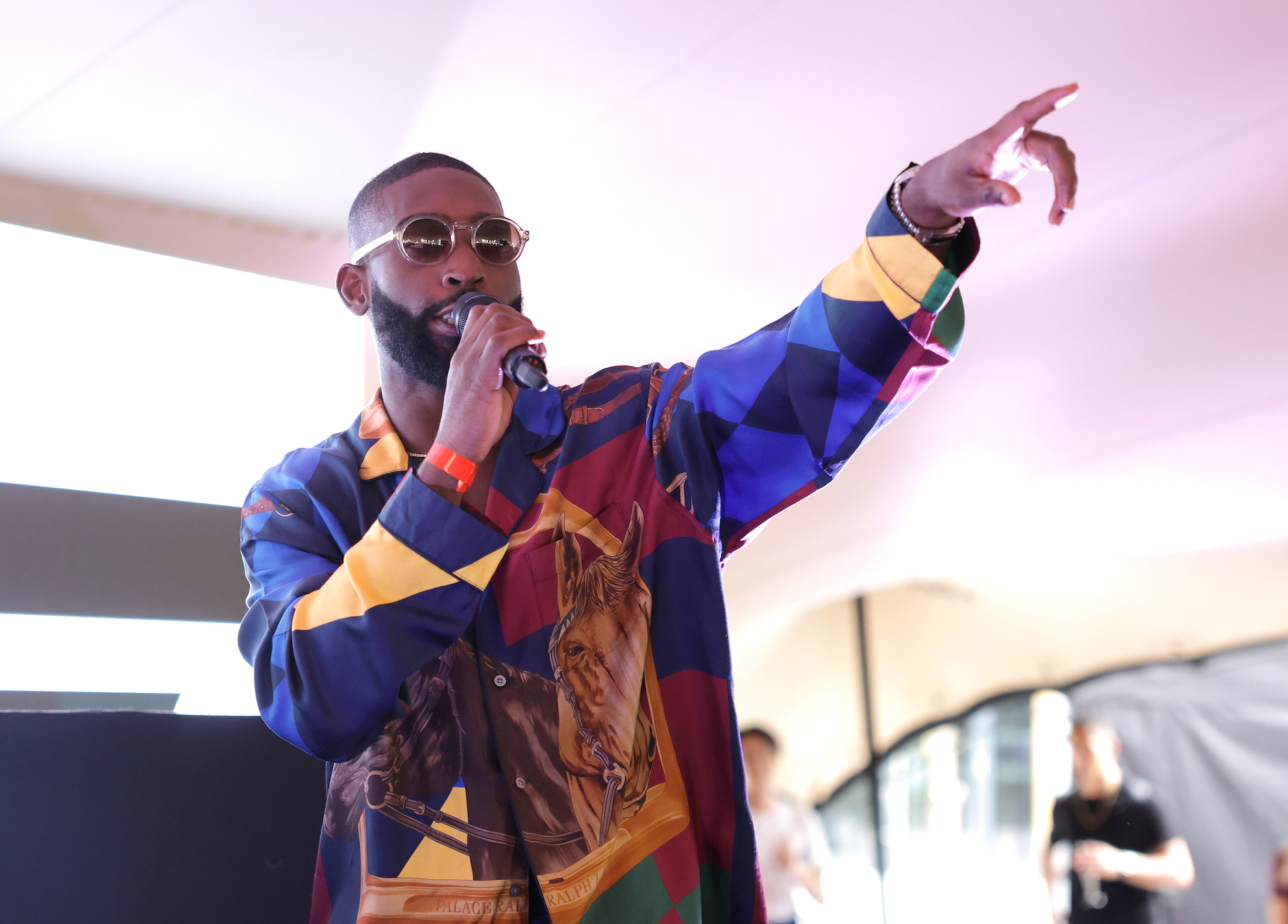 Sean explained: "I am passionate about giving up-and-coming artists a platform to share their work. I want to invest in them, creating viable revenue streams that allow them to further their careers, and expose their talent to new audiences.
"I am proud that this initiative, and the sculpture, put an emphasis on art in this area of London and look forward to meeting more emerging artists in the future through the new fund."
The unveiling of the sculpture and launch of the fund were celebrated in an evening of music and culture at the Lockdown Room at London City Island, attended by Ballymore colleagues, performers, musicians, and guests. Performances at the event included sets by British rapper Tinie Tempah and DJ Welshy, and a performance by dancers from ENB.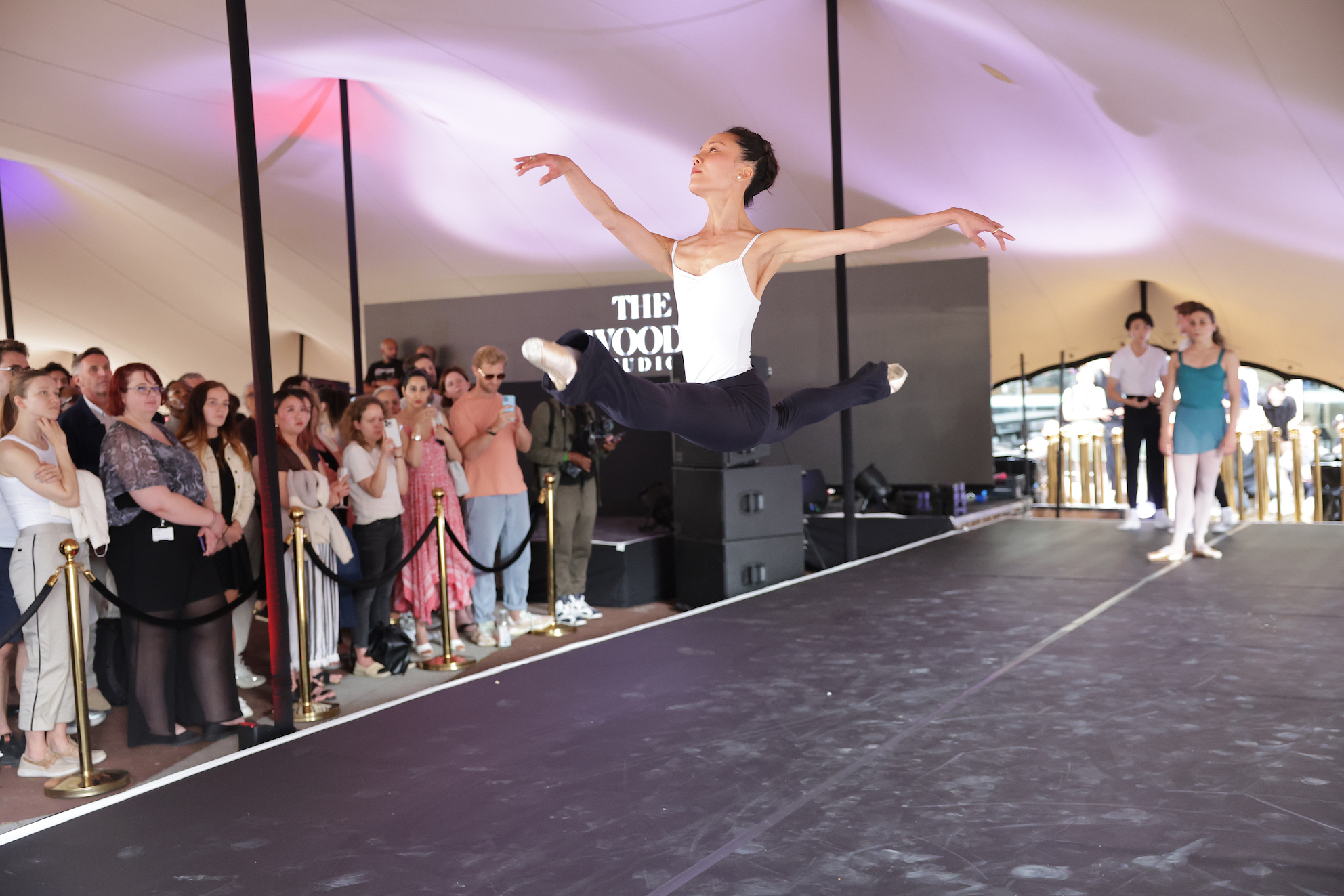 The evening served as further reminder of London City Island's role in harnessing culture and the arts in the capital. In addition to ENB, a raft of cultural partners have now made their home here, including arebyte Studios - which provides affordable workspaces to up to 150 artists and makers, working across jewellery, design, fine art, animation, digital media, music, fashion, photography, games development, architecture and ceramics – and the London Lighthouse Gallery, a photography studio and gallery for emerging and established artists and photographers.
Musicians have a platform here at 'The Woods' recording studios – home to producer and songwriter Dantae Johnson's Three Bears Entertainment – which houses music and podcast studios, creative events and rehearsal space. A near neighbour is creative fashion studio Lulu Liu, run by a couture fashion designer who uses 3D technology in her designs and who started out at LCI in the affordable workspaces. And, of course, there is Trinity Art Gallery, offering a platform for both upcoming and established artists.
Sean concluded: "This event was a reminder that our vision for London City Island has become a reality, with the area firmly anchored as the new centre for culture and the arts in London. Once an undeveloped part of the city, London City island is now home to more than 4,000 residents, surrounded by independent artisan restaurants, shops, and lovely outdoor spaces."
To find out more about London City Island, click here.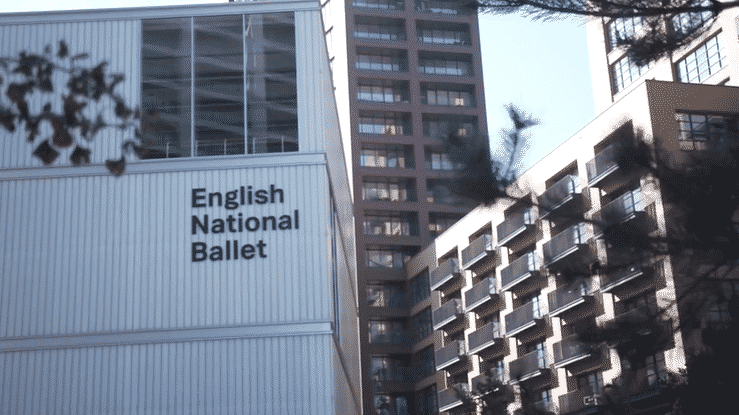 To watch the full video featuring some of our creative community who have made their home on the Island click here.